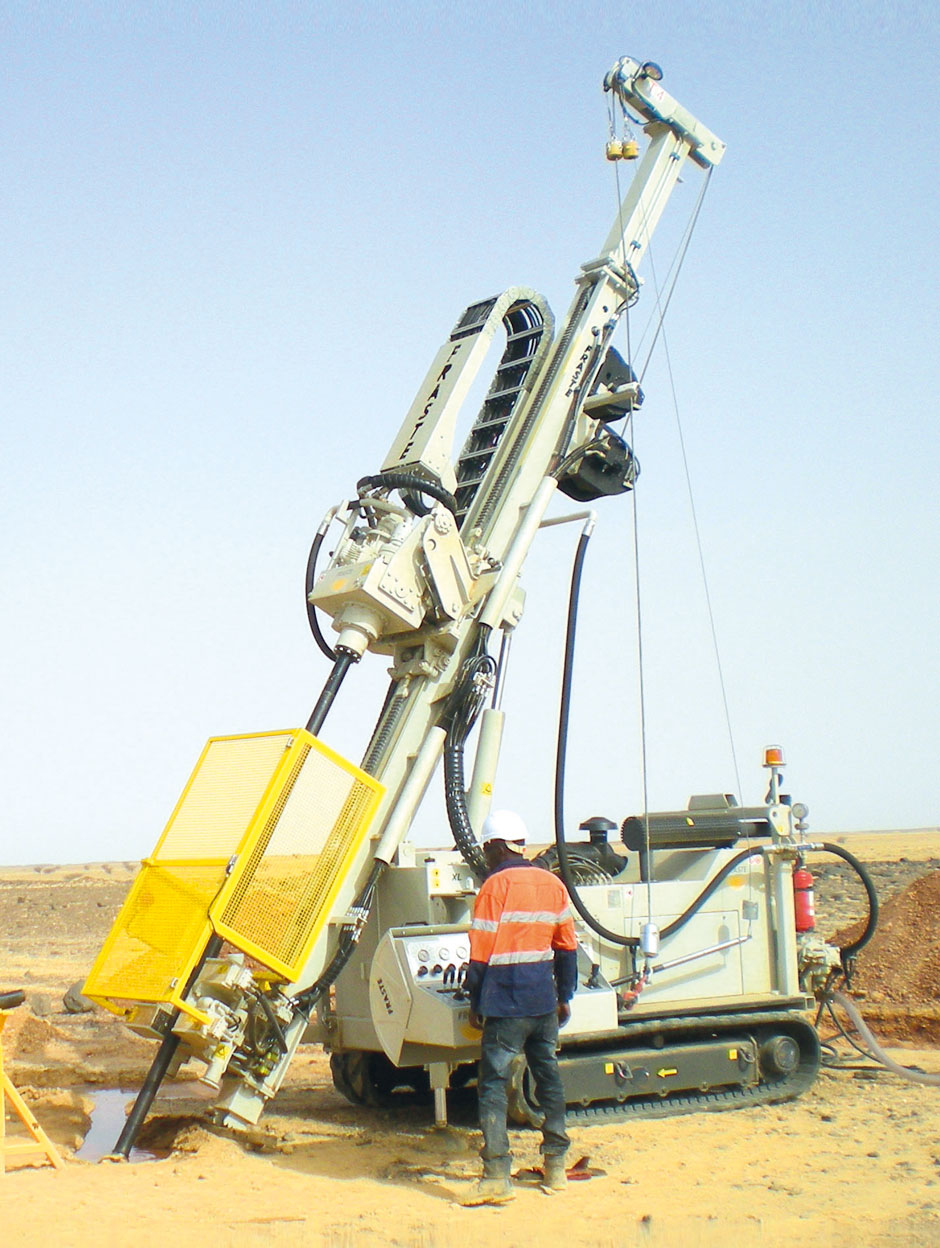 With the best performances & dimensions ratio, compactness, versatility and power, the FRASTE EXPLORATION XL drilling rig is the absolute most-sold model within the Fraste rigs range. Rotary drilling with direct or reverse fluid circulation, down the hole hammer, augers, conventional and wire-line coring, roto-percussion, geothermal drilling, micropiles, geotechnical investigation and environmental drilling. Automatic SPT device for soil tests available as an option.
Optionals
Rotary heads with different torques & speeds
Winches – wire-line winches
Pistons, screw and centrifugal mud pumps
Foam injection pump
DTH hammer line lubricator
Single or double drilling clamp
Casing pullers
SPT dynamic penetrometer for soil tests
Electric generator-welding unit
Air compressor
Interlocking guard
Remote operation radio control for all drilling functions
Other optional items are available on demand for a highly customized version of the rig.
DIESEL ENGINE
Power
106-129 Kw
142-173 hp
MAST
Pull-up
8000 daN
17984 Ibf
Pull-down
6800 daN
15286 Ibf
ROTARY HEAD
Max torque
1020 daNm
7522 ft lbf
Max rpm
1100 RPM
1100 RPM
CORING PUMP
Max Delivery
160 l/min
42 gpm
Max pressure
48 bar
696 PSI
WIRE-LINE WINCH
Drum Capacity
400 m
1312 ft
Max speed
130 m/min
426 ft/min
Max Pull Up
800 daN
1798 lbf
MAIN WINCH
Max Pull Up
2000 daN
4410 lb
Max speed
50 m/min
164 ft/min
RATED DRILLING CAPACITY
HQ Wire Line
500 m
1640 ft