We inform all of you that, contrary to what we previously have foreseen, we are not going to exhibit to next SAMOTER 2014 in Verona - Earth Moving and Construction Machinery Exhibition.

Our decision comes from the fact that many of the "Historical Manufacturers" of earth moving machineries decided not exhibiting owing to the bad economical/financial situation (especially in Italy), consequently the exhibition loses its importance for those companies that are involved within Drilling Sector like us, as our goods category is marginally considered in this fair.


Therefore we decided in postponing the appointment with our customers, followers and friends to the next event entirely dedicated to the Drilling Industry:


ll GEOFLUID 2014 a Piacenza dal 1° al 4 Ottobre 2014



where we shall exhibit our full range of drilling rigs for:

and will be completely available to give any information to local and foreign visitors and will introduce our new products and our latest technological innovations.

On the other side we are very pleased to inform you that during coming GEOFLUID 2014 we shall have the opportunity to share with our visitors the great satisfaction of the

Celebration of our 50° Anniversary of our Foundation (1964-2014)!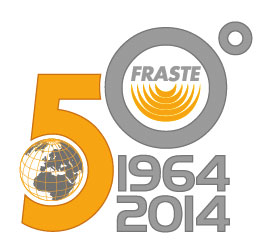 Save the date and do not miss this important event; we wait for you at Geofluid 2014! See you in October 2014!