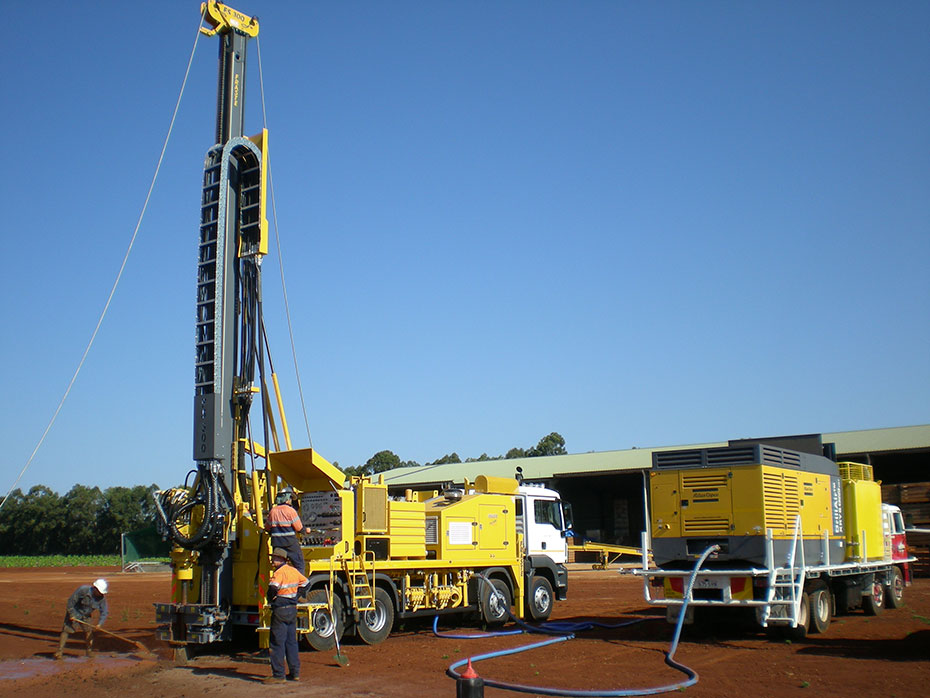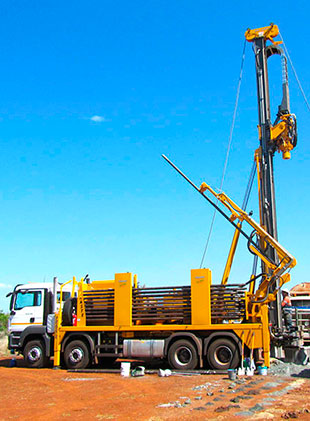 The range of Exploration drilling rigs introduced 12 months ago is having a brilliant success with several Australian customers, in particular today we want to highlight the most handy use drilling rig of these series, the FRASTE FS 300 Multipurpose Exploration Drilling Rig.
Two machines have been working for more than 9 months, the two customers are extremely pleased, and the feedback we have from job sites gives us great satisfactions.
The drilling rigs are expressly designed to work with all the deep soil investigation systems normally used in mining, as diamond wire line coring and reverse air circulation with DTHH and Air Core.
The FRASTE FS 300, specially with its 4-speeds rotary head, type DM14, represents the highest performances available today in the market both in terms of pick powers, with 1360 daNm of maximum torque and 1400 rpm maximum speed, and in the optimal combination of intermediate speeds (see the complete details in the attached link: click here )
If we add the legendary Fraste automatic rods handling system "Manipulator", the complete radio remote controls, and the well-known Fraste reliability, there is not a more powerful, safe and reliable machine in the market today.
We enclose some pictures of FRASTE FS 300 Multipurpose drill rigs now working in Queensland (yellow machine) and another rig working at a large and well specialized company in Western Australia, (green machine).

At the moment it is available at FRASTE DRILLING RIGS AUSTRALIA in Perth an identical drilling rig (white color machine, in the picture) as prompt delivery.
For any further information in this regard, please see ( link click here ) and/or contact our Dealer in Perth, Mr Peter Chegwidden e-mail: peter@fraste.com.au