THE BEST FOR GEOTHERMAL LOOPS DRILLING!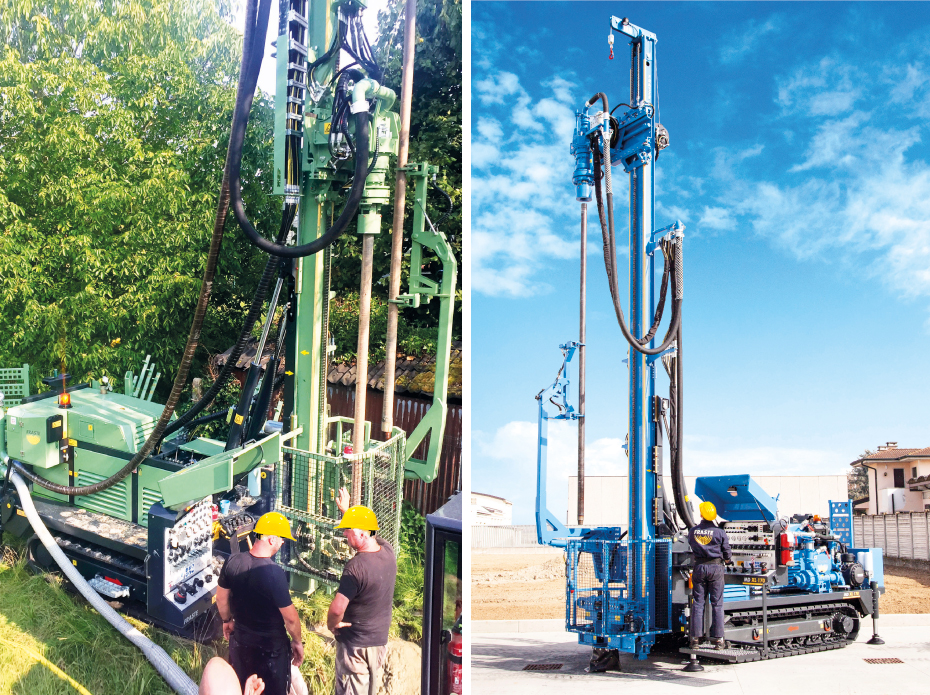 Fraste Multidrill ML MAX and the larger size Multidrill XL MAX are much more than high quality rigs; this couple are best partners you can have for geothermal drilling and medium/small water wells.
They works with direct mud circulation system; but DTH hammer is also possible.
Anyway each drilling work in the geothermal field is a new challenge and the these units are perfect to face it because everything about them is designed to make each job faster and smoother; each components is giving the right performances to allow the best productivity and quickness in this kind of works; both the rigs are unique among their field of work.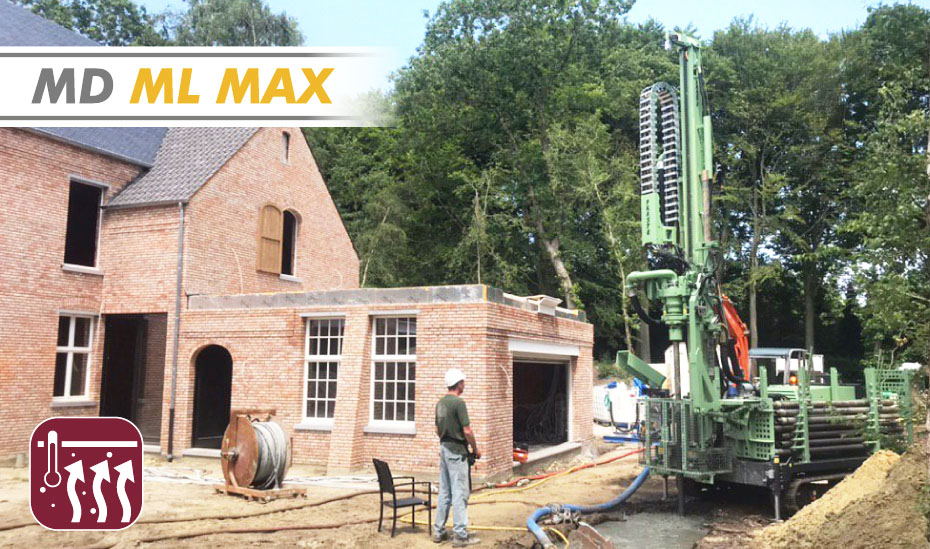 Compactness - where access is possible only with small e not invasive units (max width m 2,15) to keep safe location and environment, with a soft set up but with suitable performances the ML MAX reveals to be a great partner. Main features of this light-weight and productive unit are the compactness, the safe operation and the smooth manoeuvrability; it can go easily everywhere and in few minutes it is ready to start working.

Great performances - the XL MAX is for a larger demand in geothermal drilling field; it is really strong, affordable and safe; drilling with the XL MAX is a guarantee of success as it embodies design and components that maximize its performances.
Sturdy crawler carrier to be unstoppable and a quick set up to be ready in a while.

Different Accessories and Versions are available for both the rigs, to be completely at the service of geothermal and water wells professional drilling; nothing is impossible when using the right rigs, even maintenance is very easy.
The construction of this unit comes from a deep consideration of the last technologies available today.
Exceptional for these two rigs is the on board automatic drill pipes loading system "Manipulator" that can handle 4m or 3m long drill pipes for the ML MAX and 4m or 5m long drill pipes for the XL MAX. It is a great plus for the rigs because it allows to get the work done in less time, avoid driller comes in contact with heavy and dangerous weights: practically quick, safe and easy to be used.
Both the rigs can count on a special mud cleaning system with water tank, cyclone and desander unit that allows re-circling the drilling water/fluids to make sure that environment contamination is prevented and no footprints remain on the drilling site. At the end we can say that the Multidrill ML MAX and Multidrill XL MAX are a powerful concentrate of quality, performances and technologies.
To be tried.

NEW FRASTE MULTIDRILL ML MAX

Flexible, Multitasking, Powerful.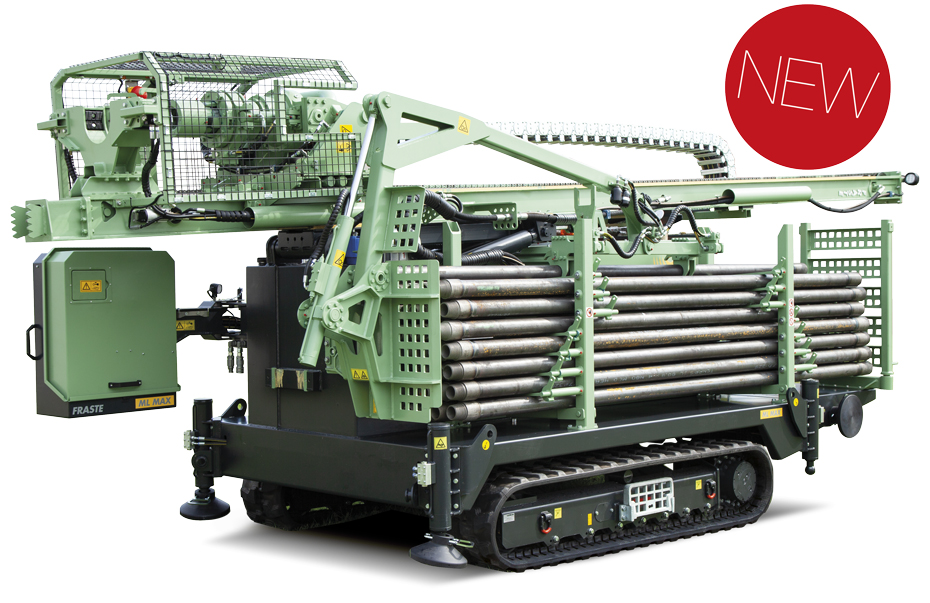 - strong and tireless 140 HP engine – Tier 4 final – that drastically reduces emissions, according the current lows and regulations on this issue.
- Pulling capacity is 6 ton; different rotary heads and accessories are available to obtain the version that is more suitable to the customer's need and the drilling systems to be employed
- weight 9 ton.
- Radio remote control unit on demand
For more information, click here

NEW FRASTE MULTIDRILL XL MAX

Compact, Tough, Multipurpose.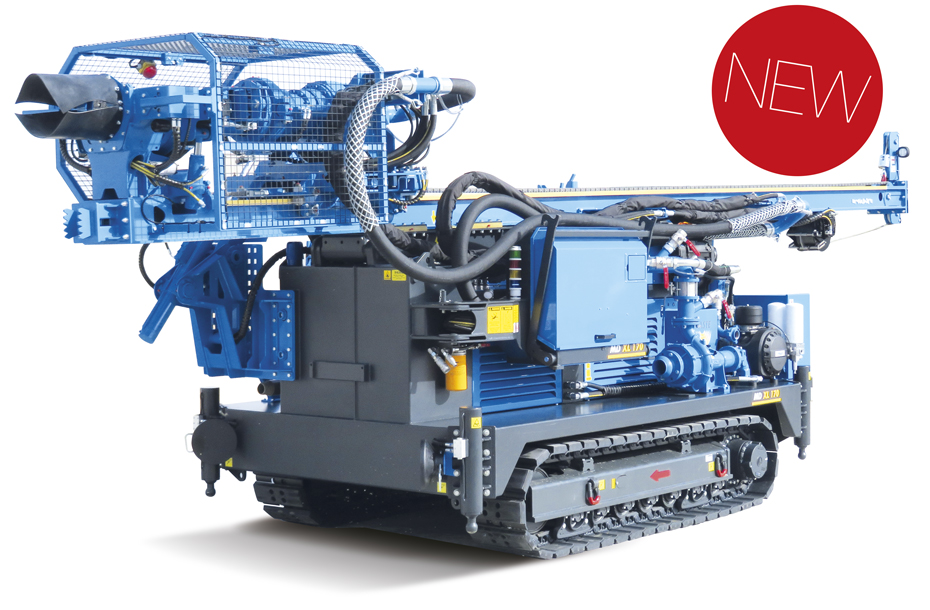 - 170 or 275 HP engine – Tier 4 final – Power and last generation engines (low emissions and smart use)
- 12 ton pulling capacity – the guarantee that the force is always available. Various version of rotary heads are findable for the XL MAX.
- weight 14 ton.
- Radio remote control unit on demand
For more information click here
Contact us for more informations