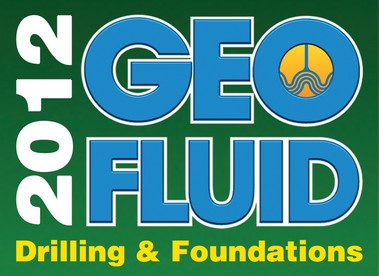 Geofluid 2012 in Piacenza (Italy) – International Exhibition & Conference of Technology and Equipment for Prospecting, Extracting and Conveying Underground Fluids – in Piacenza 3 – 6 October 2012 - is the most important European meeting point for the drilling industry and Fraste will show there its complete drilling rigs range.
The open air Fraste booth at Geofluid will be the perfect location to have a 360° view of the "Fraste World", to see the new high quality drilling rigs that Fraste developed to be always more active on the international drilling industry:
• the powerful water wells drilling units;
• the multipurpose drilling rigs line for mineral and soil exploration;
• geothermal drilling units for alternative energy solutions;
• foundations machines for micropiles;
• ground investigations
beside a wide choice of features for each model, to get always better performances and higher safety with saving of investment and operating costs. All Fraste drilling rigs feature many built-in innovative technologies for minimizing the environmental impact, and allowing an easy-to-use operation also in the most extreme conditions.
Besides the above mentioned series, Fraste will take to Piacenza the latest lightweight "Transformer" MULTIDRILL PL AVG , newly designed drilling rig destined to foundations, micropiles, anchoring, tie piles, restorations geotechnical applications, ground investigations, diamond coring, small-medium water wells. All above rigs together with the new Fraste International profile will be at your disposal to let you discover the big investment that Fraste has done in these last times and that has taken it to the top of the drilling industry worldwide.
Fraste experienced people will welcome you at our booth as usual, and you will see how Fraste drilling rigs evolution has been empowered to match with the current drilling industry demand.
Fraste since 1964.
FRASTE STAND 1F OPEN AREA
For more information visit GEOFLUID official site.