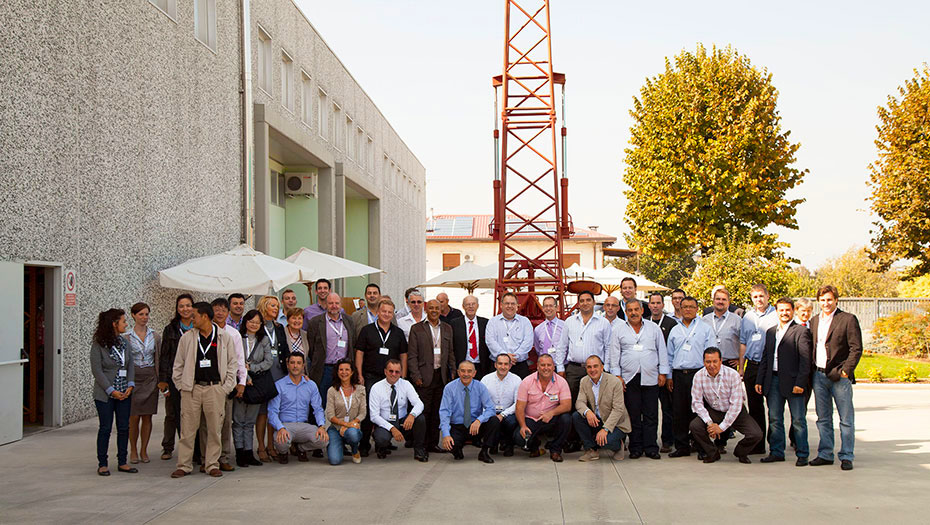 Fraste Headquarters - Nogara – Italy

With great success and interest was hold the First "Fraste World Dealers Meeting" last 2nd Oct. in Fraste factories – Nogara (Verona) – that brought together almost all our World Dealers in a contest of a very pleasant and attractive day, during which they all shared their knowledge/experiences about Fraste Drill rigs.
They were welcomed by President Mr. Benito Fracca together with his son Mr. Vittorio Fracca, Fraste General Manager; than Fraste Commercial and Technical Staff carried out a general presentation of the complete products range with particular regard to latest drilling rigs models, new components and technical applications.
During this new approach all our Dealers had a very good opportunity to know each other or strengthen their friendship, but specially they had a constructive exchange of information and matters about the "Fraste Drill Rigs World", and each of them took his own working experiences, by presenting different technologies and practical applications, making in this way a stronger "Fraste Dealers Alliance" to improve their assistance to the customers.