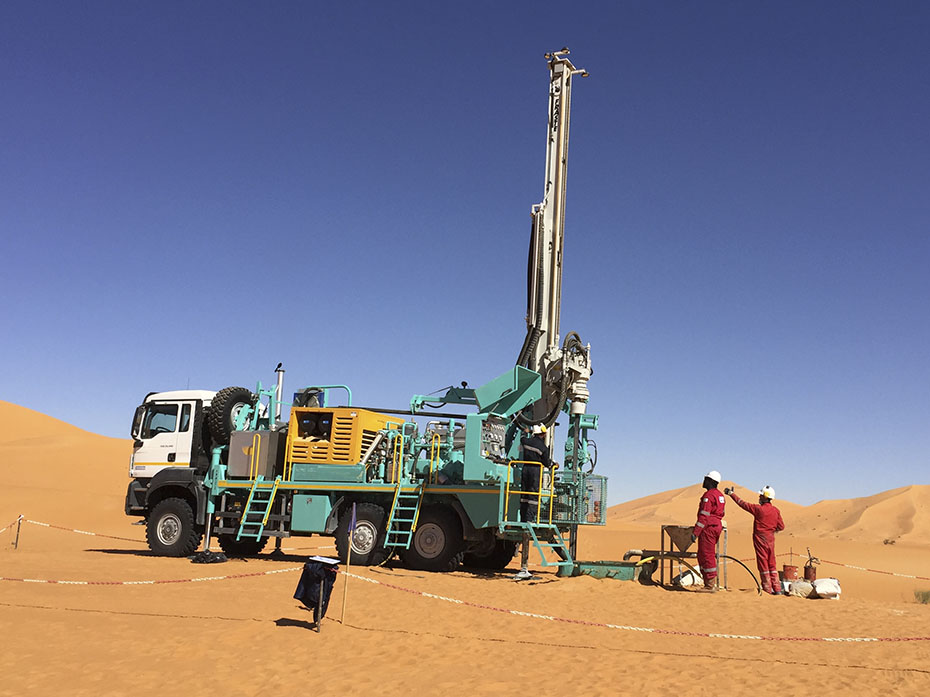 The FS 250 drilling rig is at work in Saharian desert zone for geophysical researches.


It was a great satisfaction for Fraste supplying a new FS 250 drilling rig last October 2015 to a worldwide customer, leader in the geophysical research. This customer already bought in 2003 one of our drilling rig for seismic research and now with the second unit he is confirming his appreciation for Fraste production.
His request was for a rig destinated to geophysical research capable of working under extreme conditions, expecially in Sahara desert areas, highly liable and able to move on rough terrains, without traced roads: practically highly agile, fast and at the end powerful.
The drilling rig had to be able to work at high temperatures, in very dusty ambients and it needed an adeguate cooling system and air/oil filtering system, suitable to face severe environmental conditions.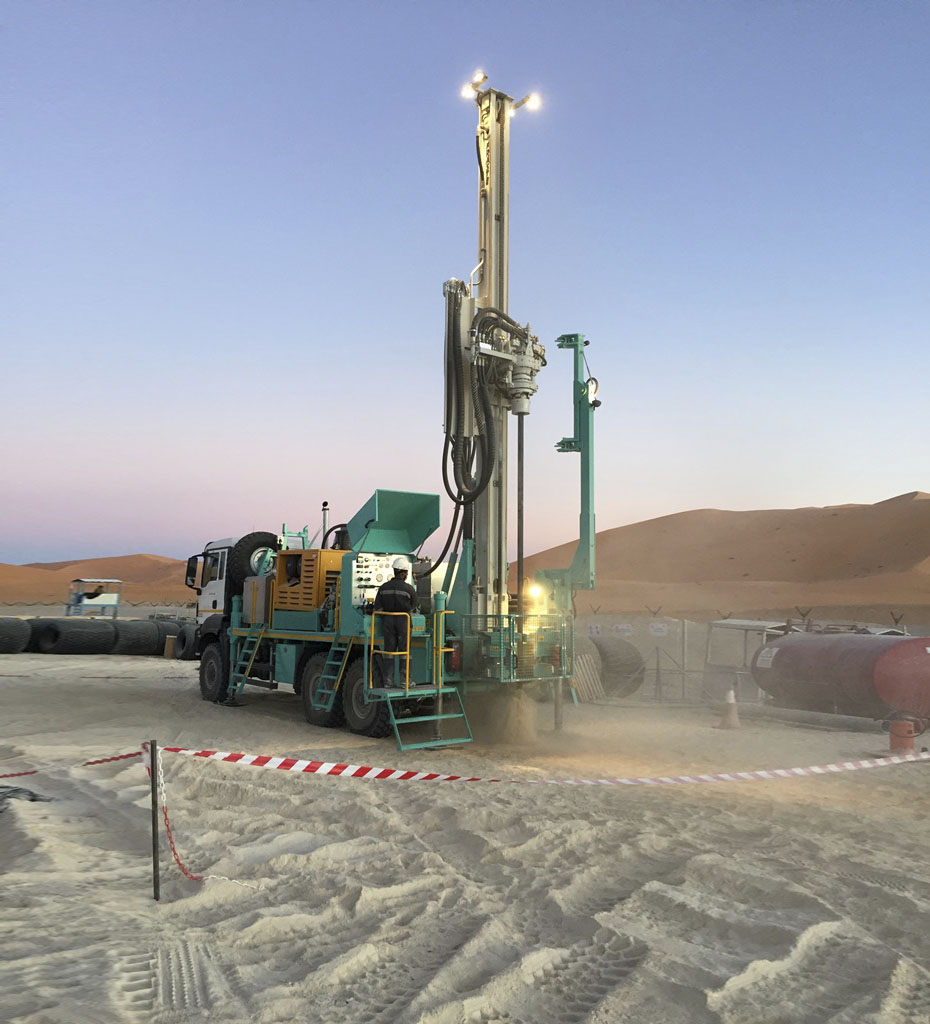 Here are some technical features about the delivered rig:
• FRASTE FS 250 drilling rig for geophysical research, 12 tons pull-up, mounted on MAN 6x6 truck, off road single tires, driven by truck's engine.
• Fraste-2-speeds rotary head - max torque 1200 Kgm.
• Fully indipendent machine, fitted with the famous automatic drill pipes loading system "FRASTE Manipulator '', which allows 40 pcs. drill pipes storage on board
mast 5 m. long.
• On board Gardner Denver mud pump "5x6" and compressor 22mc/l – 23 bar.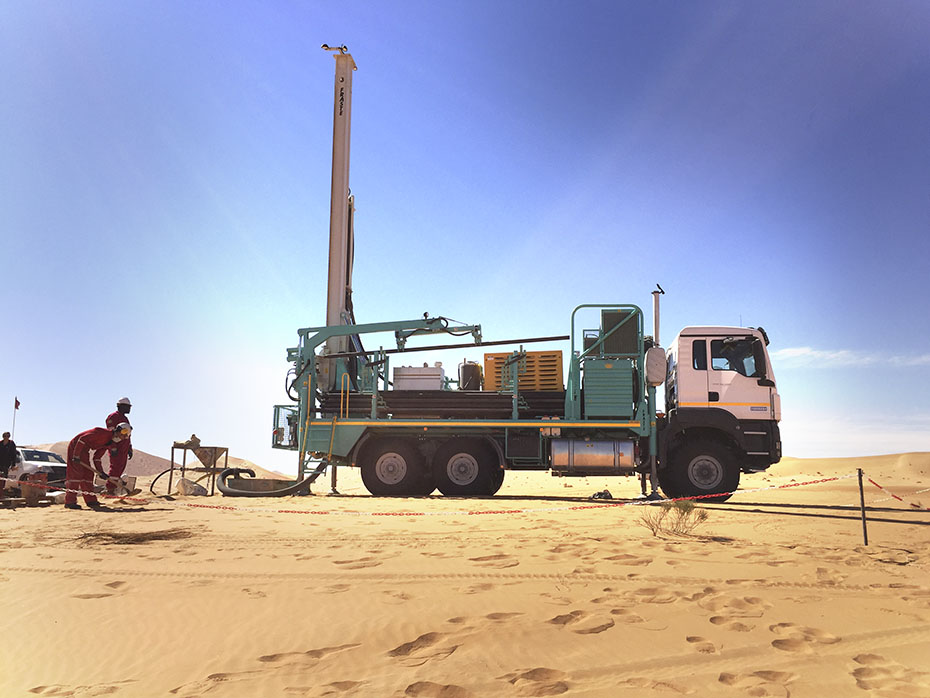 FS 250 drilling rig is a medium size, powerful and very light machine, suitable to meet the specific technical and environmental requirements of the customer, perfect for this kind of application.
By now the FS 250 is working at full rhythm with great satisfaction of the Client, confirming once again the High Quality, reliability of Fraste drilling rigs, that are versatile and adaptable to each environmental condition and customer request.