Fraste reaches great depths in the Algerian desert thanks to the NEW FRASTE FS 600.
Fraste achieves another important milestone of its History by delivering to an important Algerian contractor the first FS 600 water wells drilling rig suitable for 1000 meters depth and over.
The new FS 600 with 60 tons pull-up capacity has been designed for working both on a raised base and directly on the ground on its own stabilizers.
In the raised version it works on a platform 4 m. wide, 3 m. height, in order to be able to work both with BOP (Blow Out Preventer) and with raised foreshaft pipe for feeding the mud cleaning system.
By ground working mode, the rig can be used in a much easier way and with a very fast set up for the execution of simple works.

The machine has been delivered in November 2015 and is operating in the Sahara desert, in the South of Algeria. Designed and manufactured for working under extreme desert conditions (up to 55°C outside temperature) thanks to its proper cooling system with reinforced filtering; suitable for very dusty places. By now the machine is fully operating at the customer site, after the training course of Fraste technicians to the drilling crew of the customer and the complete start up of the rig at site.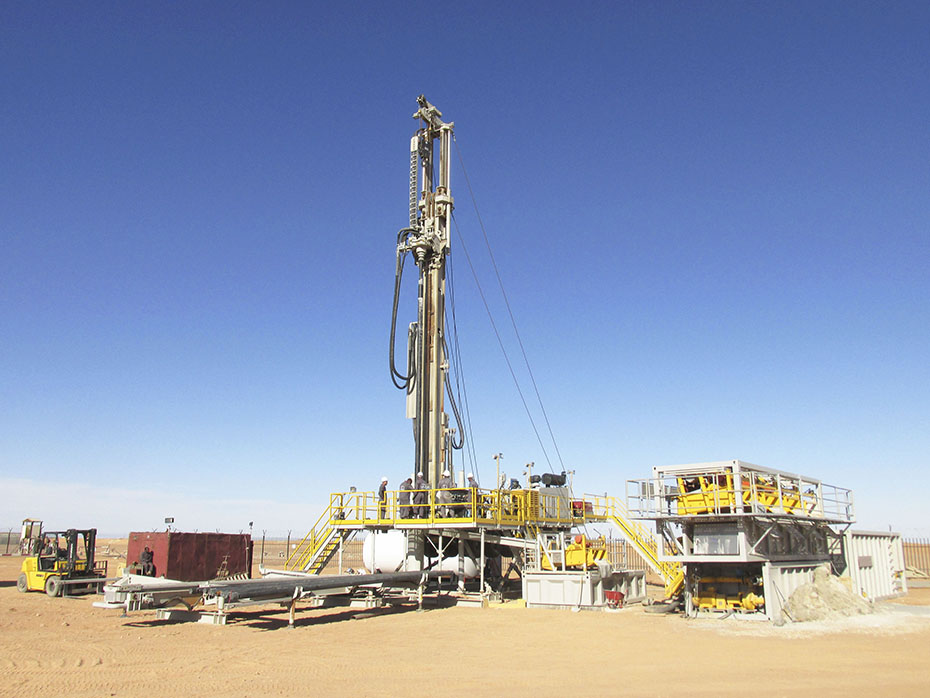 The FRASTE FS 600 is mounted on a special semitrailer of 55 tons of total load capacity. Besides being perfectly equipped for the deep water wells drilling, the FS 600 is perfect also within the geothermal energy drilling field.
Technically speaking FRASTE FS 600 includes most of modern technologies by using Hi-Tech and practical valves for an optimal control of the weight on the tool; if deeper, it works only in "hold mode" allowing working very good with very low power consumption.
The 60 ton drilling mast, 10 m. stroke, allows the use of 9 m. drill pipes. A telescopic extension handles RANGE III pipes (13 – 14 meters).
Turning arm control panel mounted on the rig that can work both on the raised platform and at ground level with a perfect control of all drilling functions, drill pipes and casing handling.
Fraste type 3-speed rotary head - max. torque 4320 daNm.
Caterpillar diesel engine model C18 710 HP;
Atlas Copco compressor on board ORX 12 - 36 mc/1' - 30 bar.
High pressure duplex piston mud pump max. 2500 lt/1' – 40 bar; 100 bar can be reached if necessary.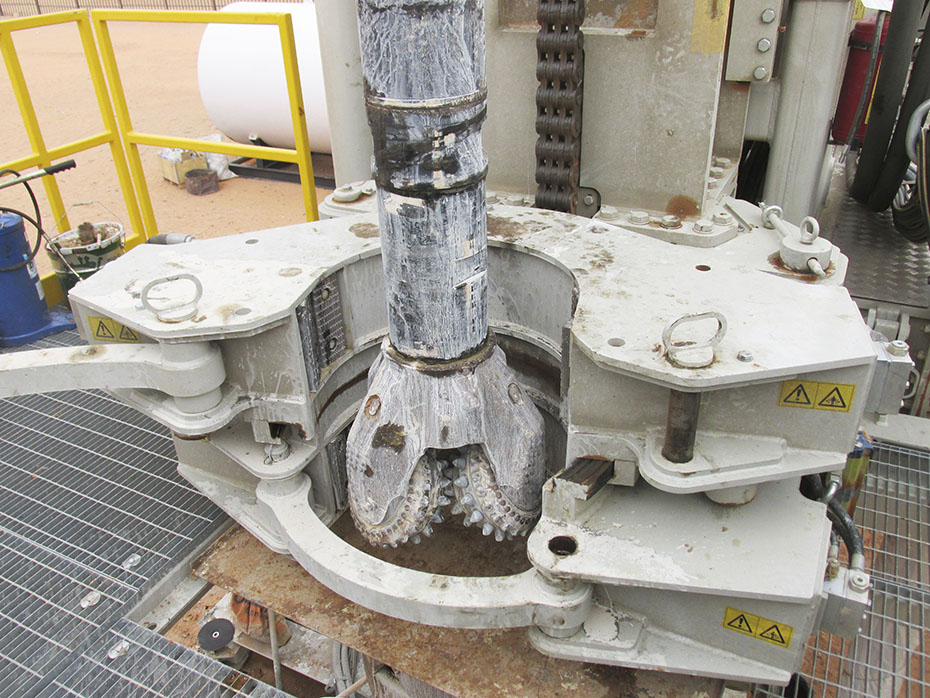 Very interesting is the new automatic drill pipes and 9 m. drill collars automatic loader; it is safe, fast and practical - handling capacity from 3'' up to 10'' diameters, fully controlled by the operator from control panel.
Mixing reclycing, storage and mud cleaning system is also included within the supply - delivery 36 m³, 400 kW power. It features a starting mud cleaner installed on a first collecting tank, a separation and more refined cleaning unit with a second mud cleaner and 36 cyclon separators to finish the cycle on a storage, mixing and high pressure feeding pump container.
All that for a working mud flow capacity of 2500 lt/1'.
The FRASTE FS 600 is drawing a huge success in terms of performances and reliability, confirming the great professionalism of Fraste.