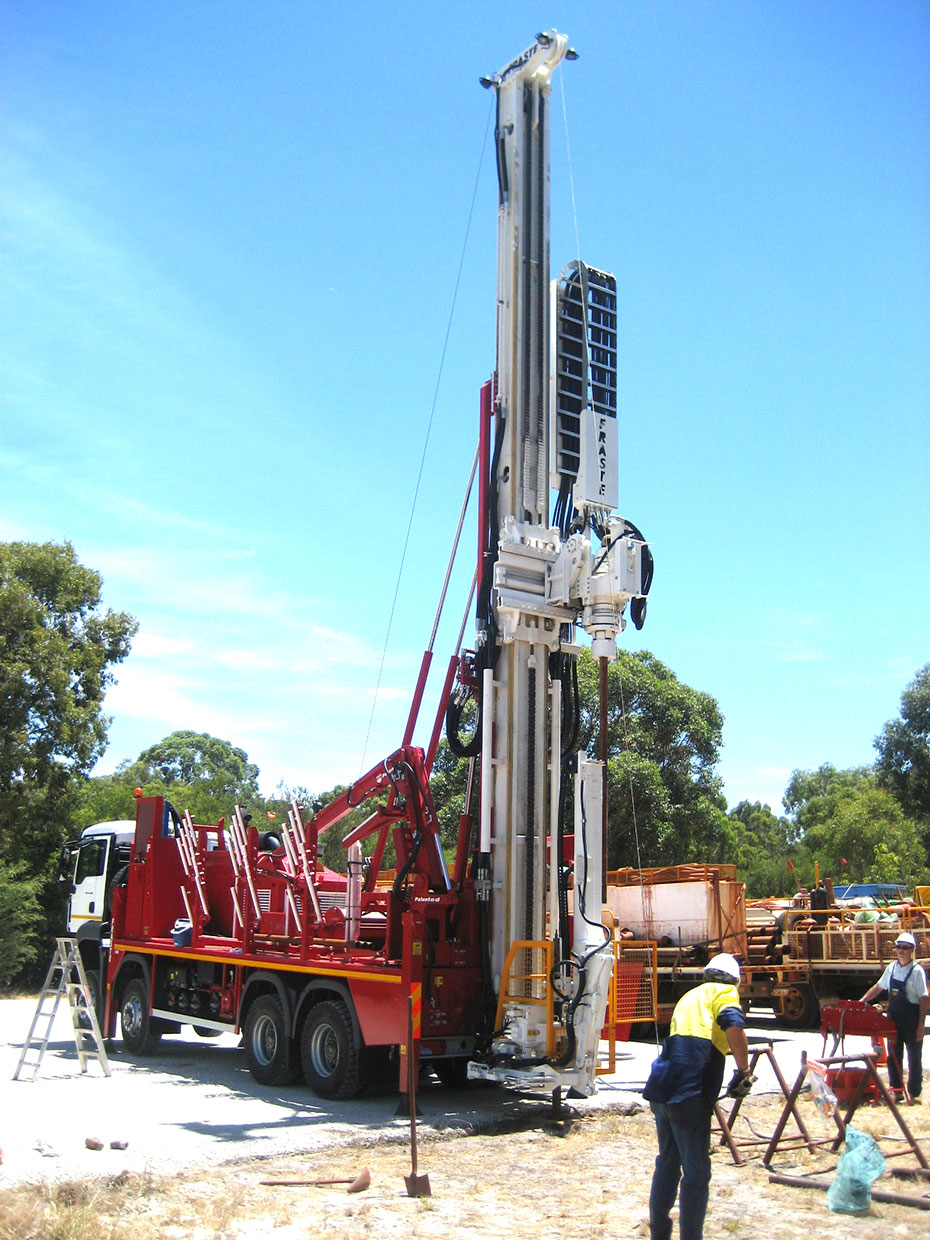 Nice to meet you again so quickly.
This time we give you communication of one FRASTE FS 400 Drilling Rig mounted on 4 axles truck carrier, that we have recently delivered to a customers of ours in Australia.

This FRASTE FS 400 machine has been produced for NQ,HQ,PQ wire-line coring and equipped with a manipulator assembly for automatic drill pipe loading through a telescopic arm.

The main characteristics of this drill rig are the following:


FRASTE FS 400 mounted on 4 axles MAN TGS 8x8 truck carrier.
Pull up capacity 25000 kg.
Pull down capacity 18000 kg.
Powered by deck mounted diesel engine CATERPILLAR C9: 350 HP
R09D035 3-speeds rotary head.
Speeds and torques:
1 st speed daNm 140 – 1000 rpm
2nd speed daNm 285 – 505 rpm.
3rd speed daNm 550 – 260 rpm
Mast vertical shifting hydraulic device mounted on counterslide with 2000 mm stroke for 45° angle drilling from the vertical position.
Angle drilling mast with hydraulic locking/support device.
10 ton winch Wire–line hydraulic winch.
Drill rods manipulator assembly.

The manipulator arm is suitable to allow 90°- 45° angle drilling working, and side sliding for loading additional drilling pipes from a separated container or truck..

NEW - EXCLUSIVE – PATENTED:
Inner core barrel manipulator arm with separate own control panel for easy and fast inner core barrels NQ – BQ – PQ handling.