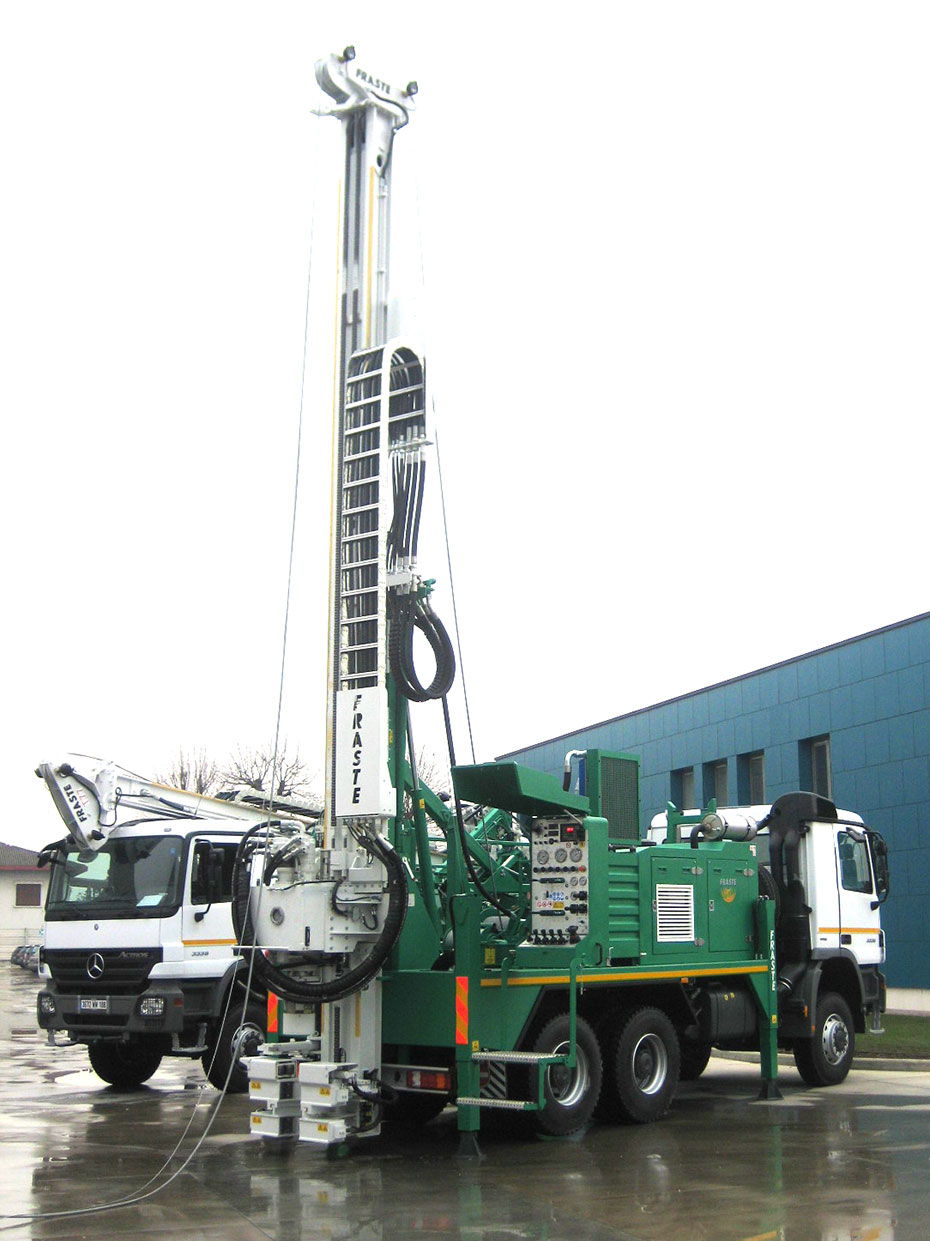 This time we give you communication of two FRASTE FS 300 Drilling Rig mounted on 3 axles truck carrier, that we have recently delivered to a customers of ours in New Caledonia.

This FRASTE FS 300 machine has been produced for NQ,HQ wire-line coring and equipped with a manipulator assembly for automatic drill pipe loading.

The main characteristics of this drill rig are the following:


- FRASTE FS 300 mounted on 3 axles MERCEDES ACTROS 6x6 truck carrier.
- Pull up capacity 16000 kg.
- Pull down capacity 12000 kg.
- Powered by deck mounted diesel engineIVECO: 238 HP
- R30D040 6-speeds rotary head.
- max torque: 1200 daNm
- max speed: 1300 rpm
- Angle drilling mast with hydraulic support device (90°÷45°).
- Hydraulic winch - pulling up capacity 7700 kg. – speed 50 m/1'
- Wire-line hydraulic winch - pulling up capacity 800 kg. – total rope capacity 600 m. speed 140 m/1'
- Triplex Mud pump FMC L06 lt. 160/1'–30 bar
- Drill rods manipulator assembly.
- The manipulator arm is suitable to allow 90°÷45° inclined drilling working.
- Drill pipes storage removable type with lifting hook.
- Double clamp dia. 80÷250 mm with NQ and HQ diameter jaws.