STATE OF THE ART MACHINE, MANUFACTURED UNDER THE LATEST CONSTRUCTION CRITERIA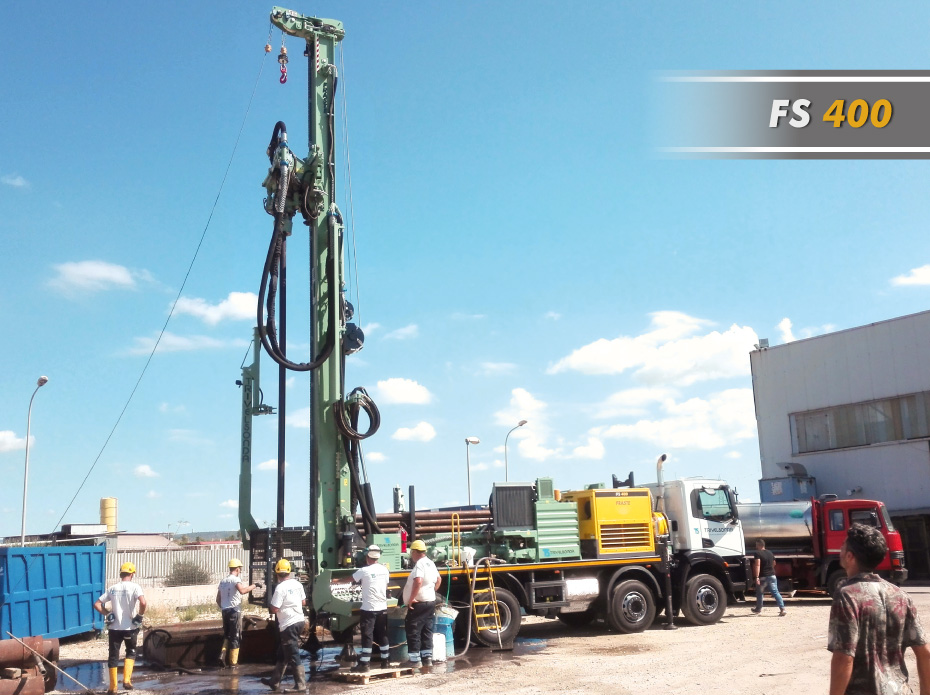 Here is the last delivered FRASTE FS 400, one of the most "famous" models of FRASTE drilling rigs range; it was consigned to one of our historical italian customers.
It is a water wells drilling rig mounted on 4 axles Iveco truck, driven by the vehicle's engine through a full power take-off device (PTO).
State of the art machine, manufactured under the latest construction criteria, with automatic drill pipes loader, control panel for the best operator comfort/operation and all the latest safety devices for any drilling site.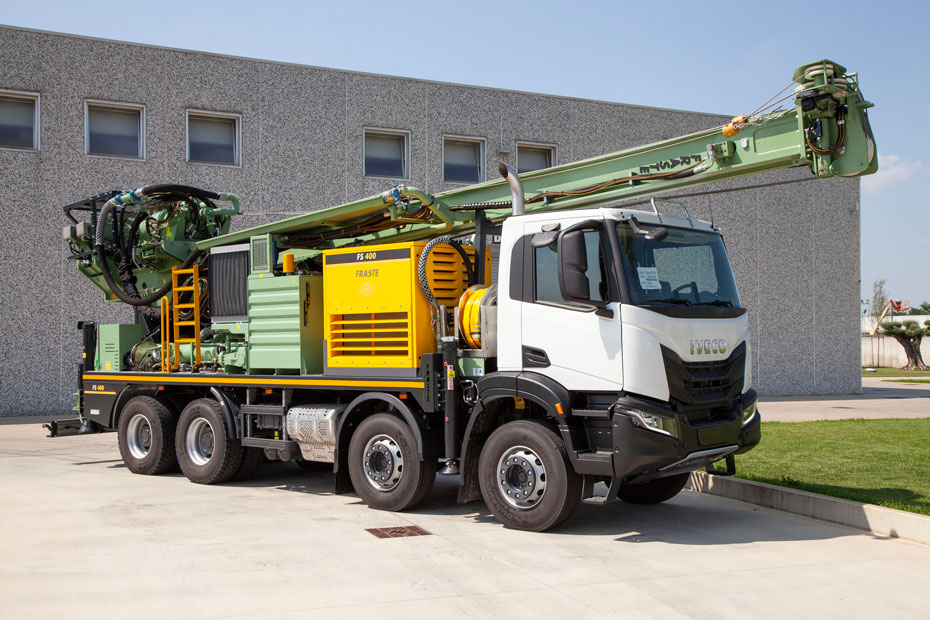 Great power but below 31 tons gross weight and thanks to very precise requests of the customer, highly completed, with on board mud pump and air compressor which assure the rig operation is always performed at max capacity under any condition.
Pull-up 28 tons, torque up to 2400 kgm, the FS 400 model has a great versatility and many versions, both on truck or on crawler carrier, with a wide range of components, accessories and options available to perfectly adapt it to the specific needs/jobs of any customer.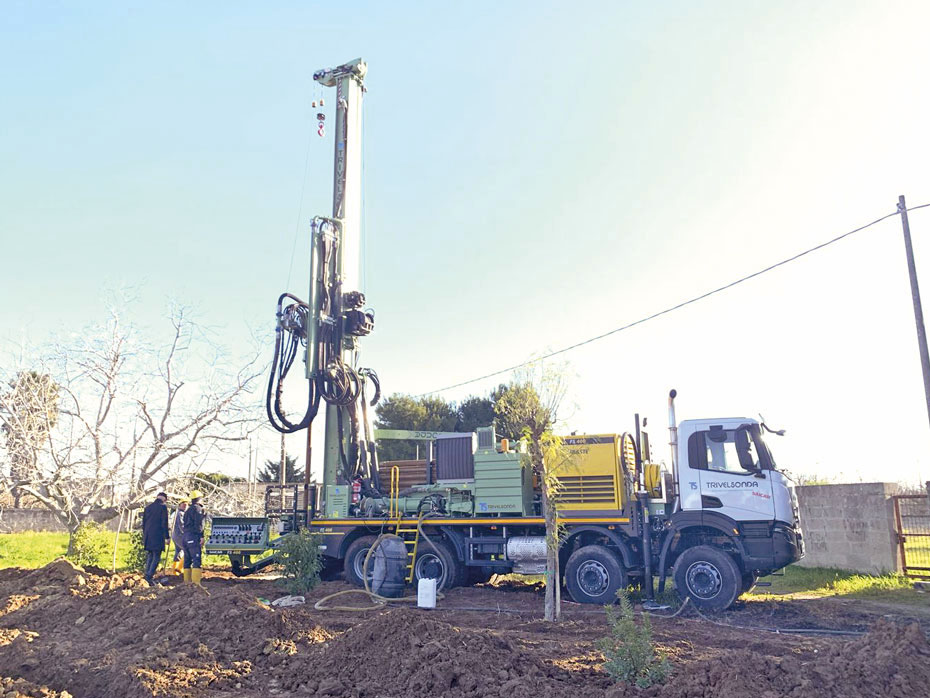 Also in this FS 400 the unmistakable FRASTE design and the greatest attention to each detail are well recognizable.

Thanks to our customer TRIVELSONDA srl for the renewed trust.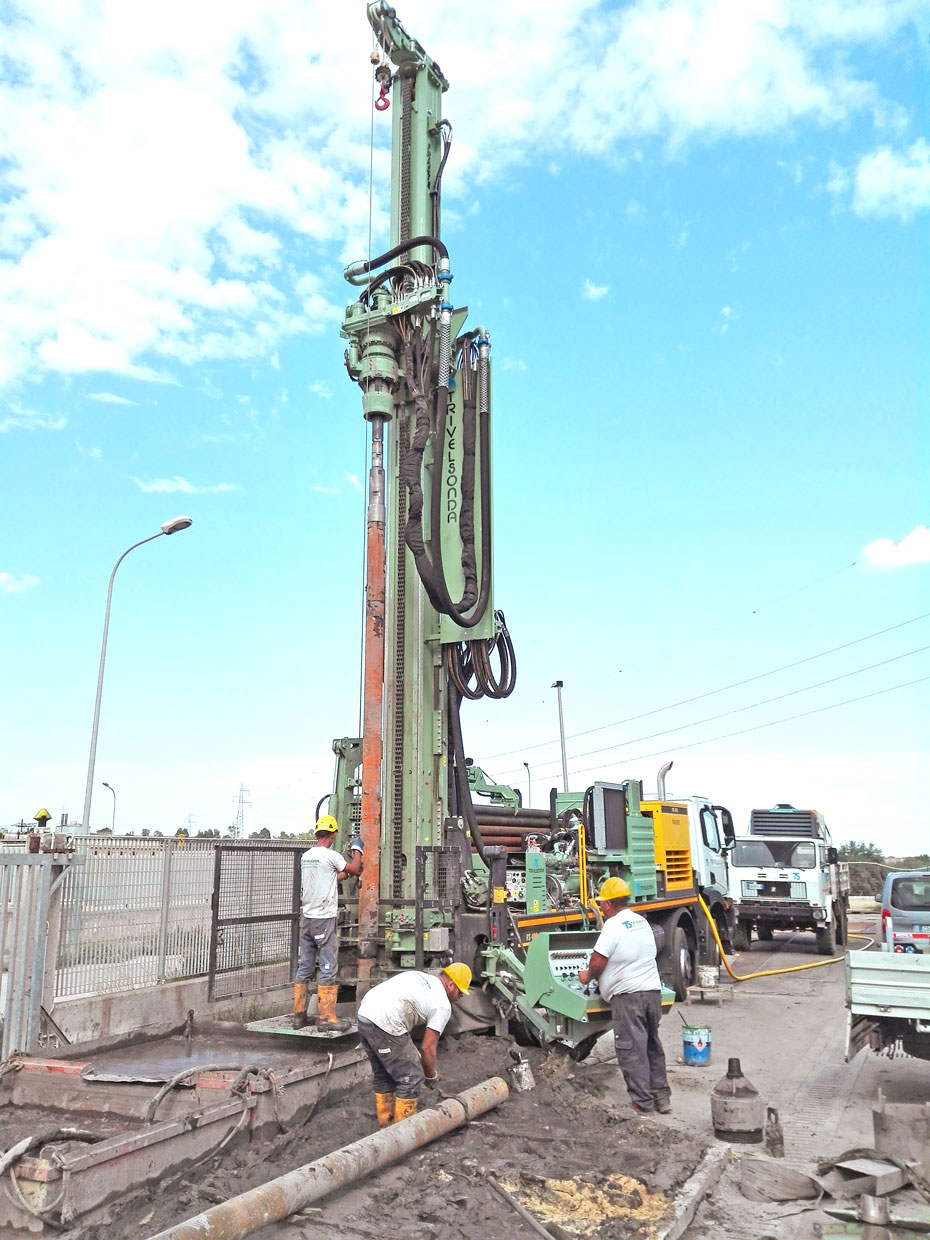 For more informations of FS 400 model click here!