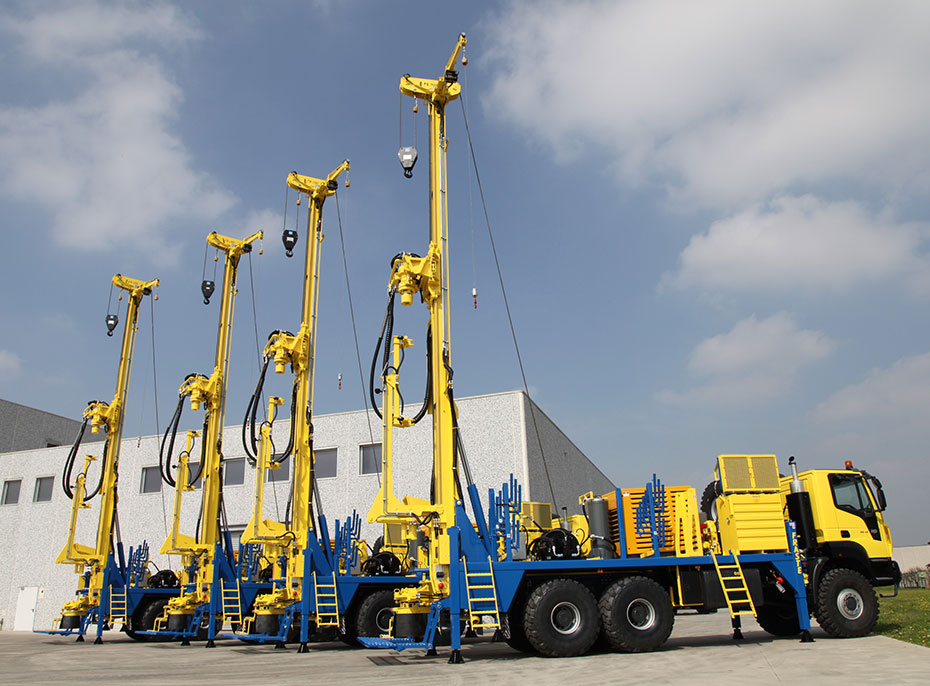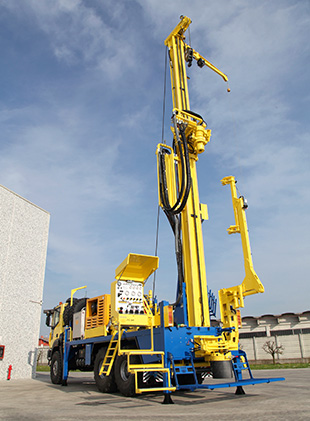 Fraste is proud to announce another important delivery to our big institutional client in Algeria, it is about 4 multipurpose drill rigs, suitable for geophysical investigation and for water wells drilling.
The customer is an important contractor in geophysical investigation within the oil and gas research business in Sahara desert.
The working conditions of these machines are prohibitive, machines in this environment are put to the test with extreme environmental and working conditions, yet the customer is clearly very happy with the performances of FRASTE FS 300 drill rigs, these supply represents a re-confirmation of our models, leading from 7 to 11 rigs in his fleet, since 2006, all of them FRASTE FS 300 models.
Machines are mounted on ASTRA 6x6 truck, particularly adapted to the desert environment, sandy, with extra-large tires, means that maximize the ability of our drill rigs to reach any point without well-trodden trails.
Like all the previous rigs already delivered to this customer, the machines have a pull-up capacity of 16 ton, Gardner & Denver 5''x6'' mud pump and Compressor and 24/21 mounted on board, driven by truck engine.
In extreme conditions, it is better to rely on extreme quality!