ENGINEERED IN RESPONSE TO CUSTOMER NEEDS!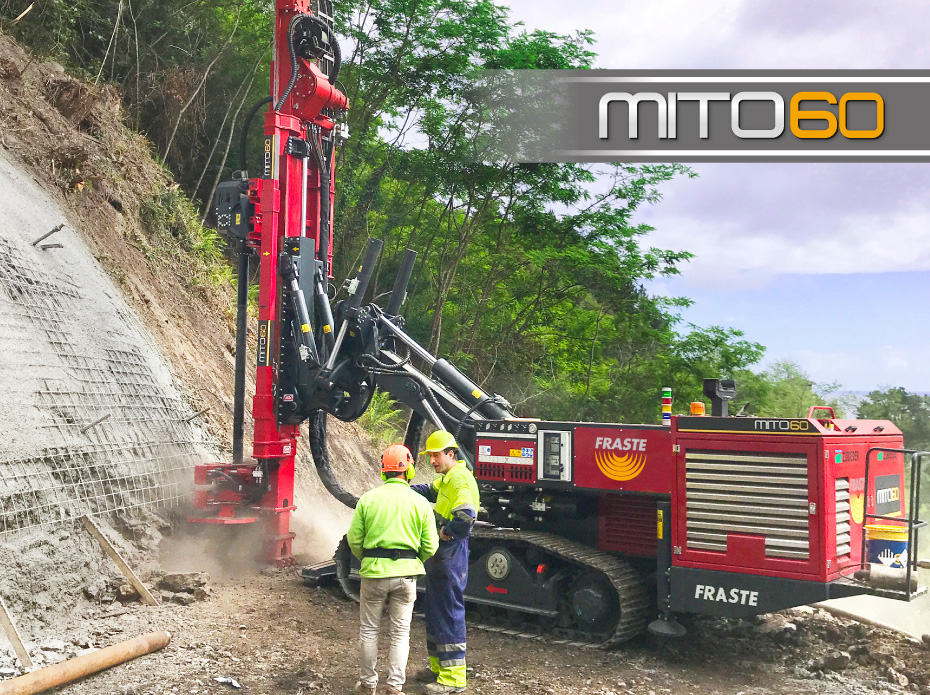 The MITO 60 is engineered in response to customer demands for a safe Foundation rig with high power and performances, for heavy foundation works but with the ease of great mobility: it can be moved and transported in one load and can be set up quickly and independently.
Compact, strong and versatile, these are the main technical features of this exceptional Foundation rig that can be used for a wide range of drilling and piling techniques by the use of the accompanying drilling accessories: anchoring, micro-piles, coring and jet grouting.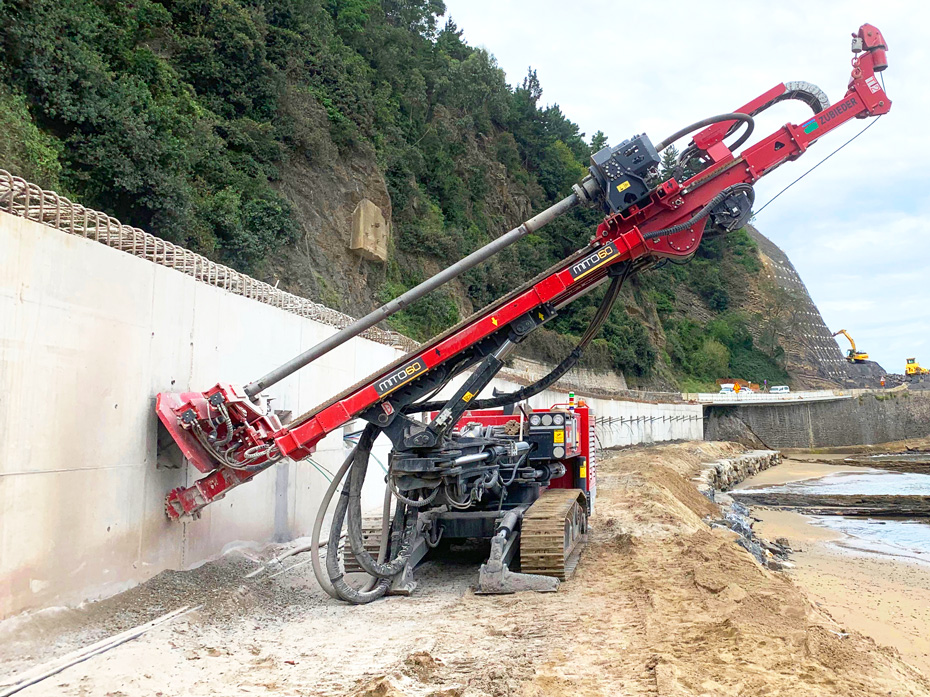 Stability is excellent and highly reliable thanks to the oscillating crawler carrier that gives great safety to the driver and fine manoeuvrability while moving inside the drilling site and during stabilizing phases.
Radio control is available to keep safe the operator, always.
MITO 60 can work with double head system or Drifter or Rotary option and a drill pipes loading device with 5 or 8 drill pipes capacity is available; everything to operate with any type of rotation or roto-percusion system.
Built in 173 HP diesel engine that complies with the latest emission requirements; integrated and efficient hydraulic system; impressive maxi effective torque of 2800 daN; pull-up 8 ton.
The highest possible quality and safety standards are assured by the EU construction certification system and great knowledge and experience that FRASTE lies behind each of its rigs.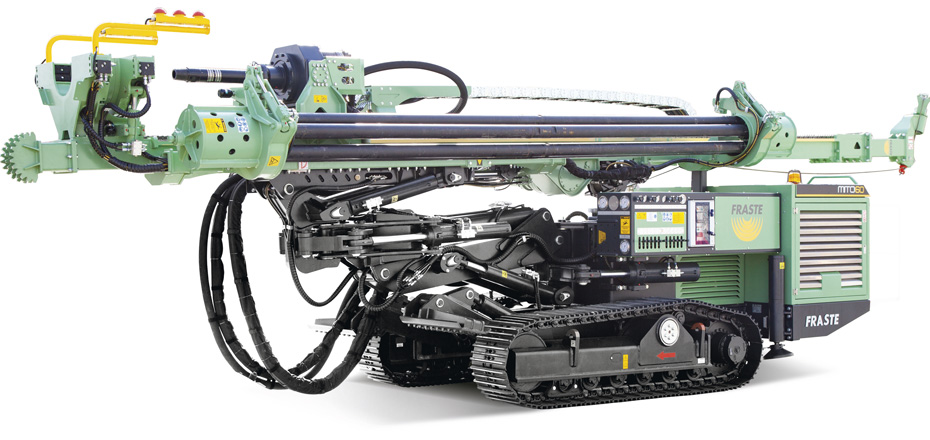 For more information, click here