... NEED A SPECIAL FOUNDATION RIG TO WORK WITHIN SMALL PLACES?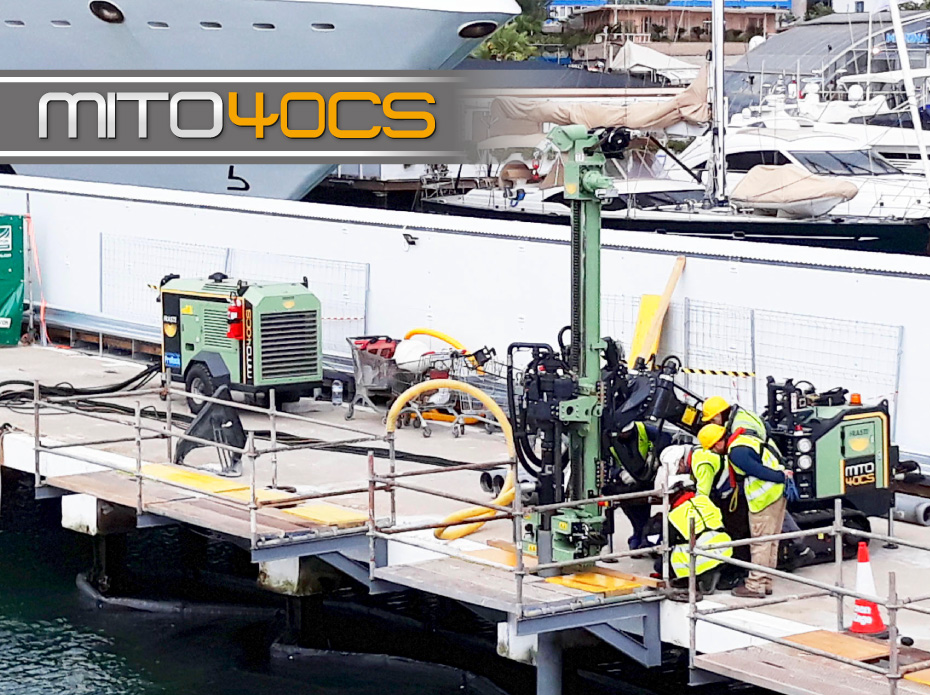 MITO 40 CS FRASTE Foundation drilling rig with separate power pack, specially designed to perform for developing of construction projects in very limited and restricted places, including subways, tunnels, airports, underground lines, railways, bridges, and inside buildings of all types.
MITO 40 CS is widely applied within the construction industry for all foundation works, micro-piles, tie bars, anchoring.
Other drilling purposes are feasible as mineral exploration, diamond coring and conventional drilling.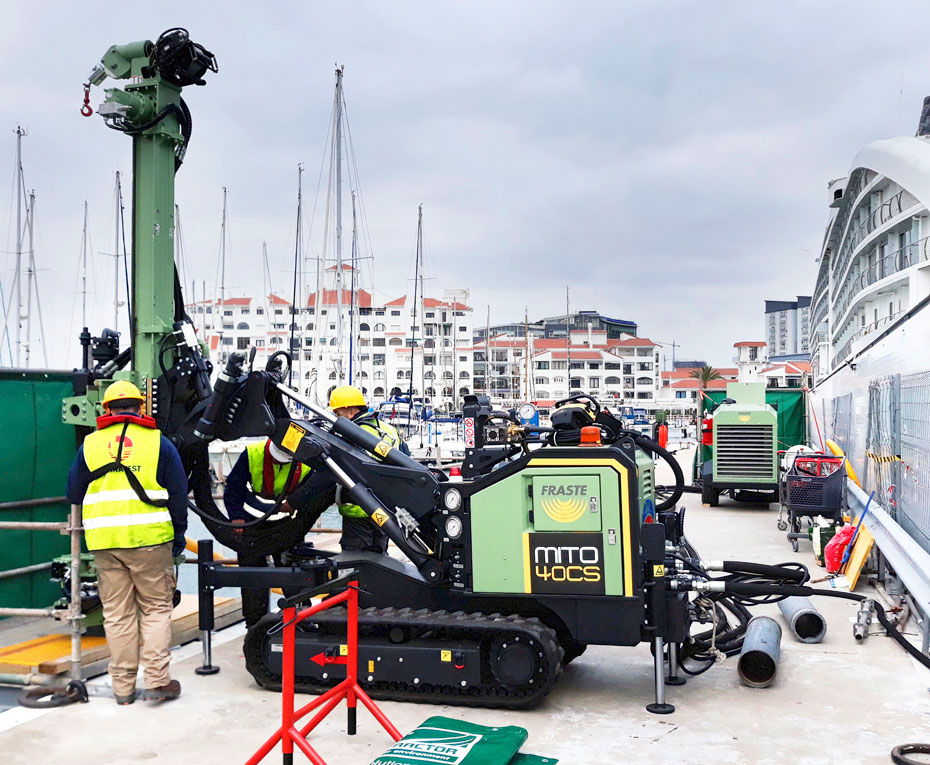 The main feature of the MITO 40 CS is the compactness that gives this unit the biggest ratio of performance/dimensions.
The 120 HP diesel engine of the remote power pack gives all the needed power; whilst the possibilities of the all-hydraulic movement of the mast articulation guarantee a wide versatility of use by lateral and parallel drilling to the travel direction, on both sides of the unit, without any manual intervention of the operator.
Extendable rubber crawler that allows a low footprint and doors crossing with 780 mm minimum width.

Safety for the operator and service people is assured under any drilling phases as MITO 40 CS is designed as per European Union Standards on safety and manufactured under ISO 9001 requirements on quality.
Availability of after-sale team/specialists that can advice on any issue concerning technical queries and operational use of the rig and the efficient and quick parts service, increase the global value of this, safe and reliable FRASTE unit.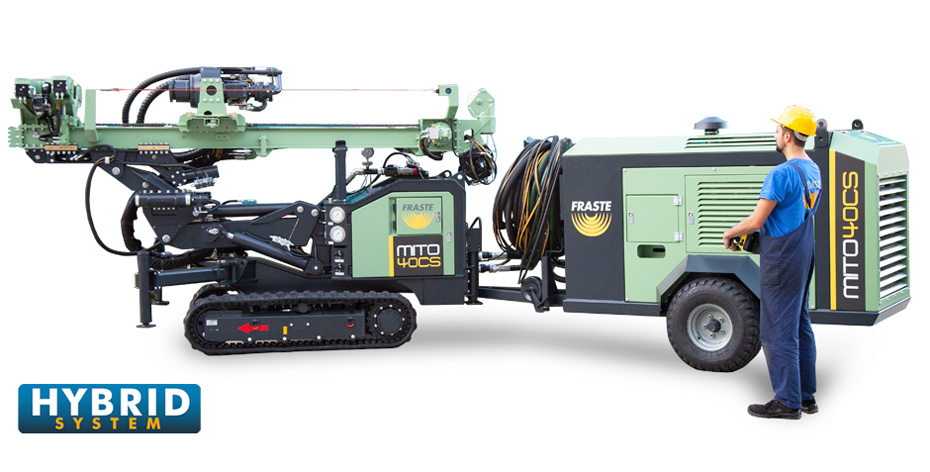 For more information, click here