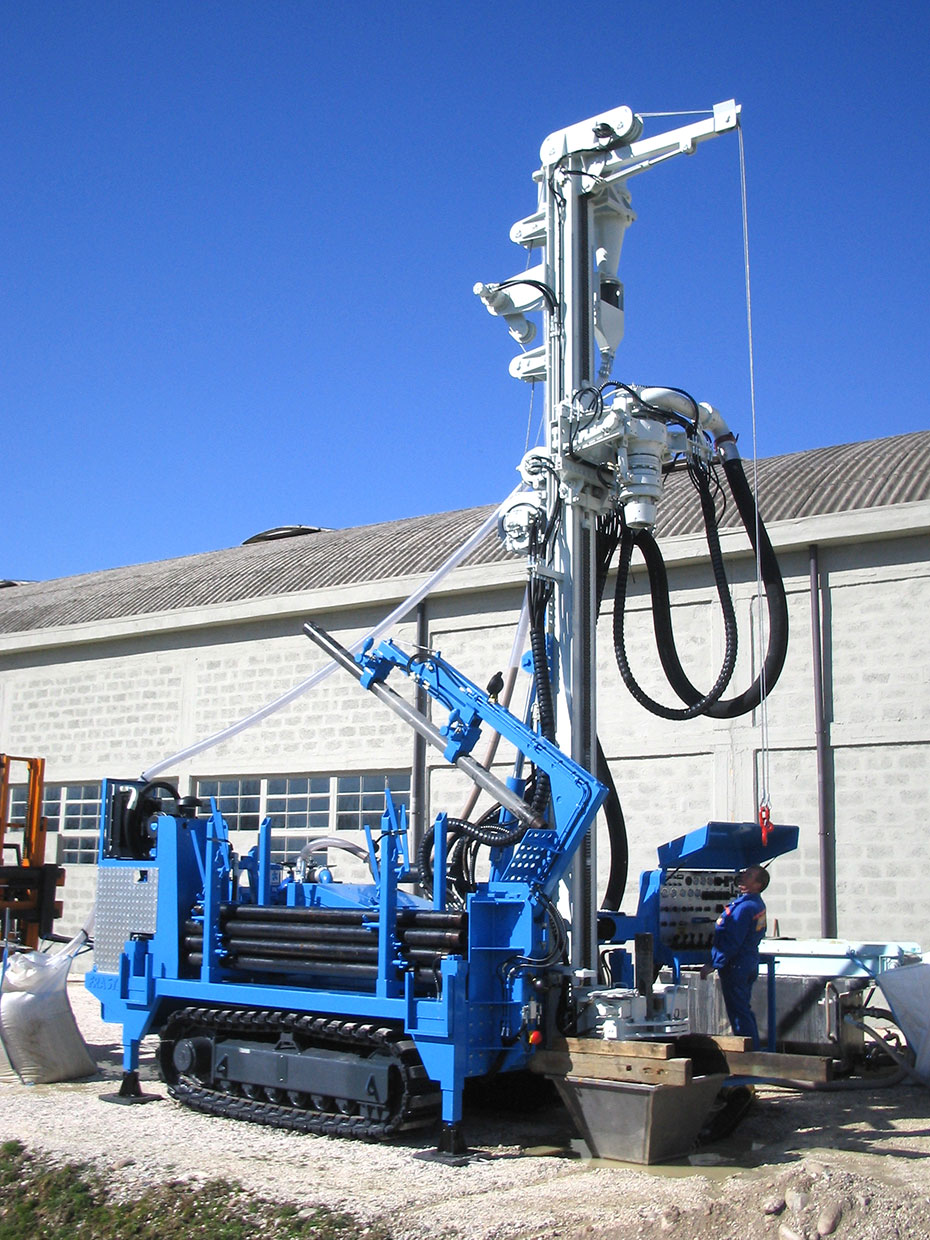 We recently consigned to a well known drilling constructor, based near Berlin in Germany, a new Interesting MULTIDRILL XL-MAX that was supplied with the innovative FRASTE MUD CLEANING SYSTEM that can be used both with direct and reverse fluid circulation drilling method.

Please see tha attached pictures that explain better than many words!

Beside the above special feature, the MULTIDRILL XL-MAX is itself a new alternative that can be considered for many jobs both for water wells and geothermal drilling according to its components assembly; it is a larger version of the standard Multidrill XL and it biuld-in the "Fraste automatic drill pipes loading system - the Manipulator" that increases productivity in drilling and safety on the rig.

Other information about new "MUD CLEANING SYSTEM" and the Multidrill XL-MAX are well available! If you need conctact us.