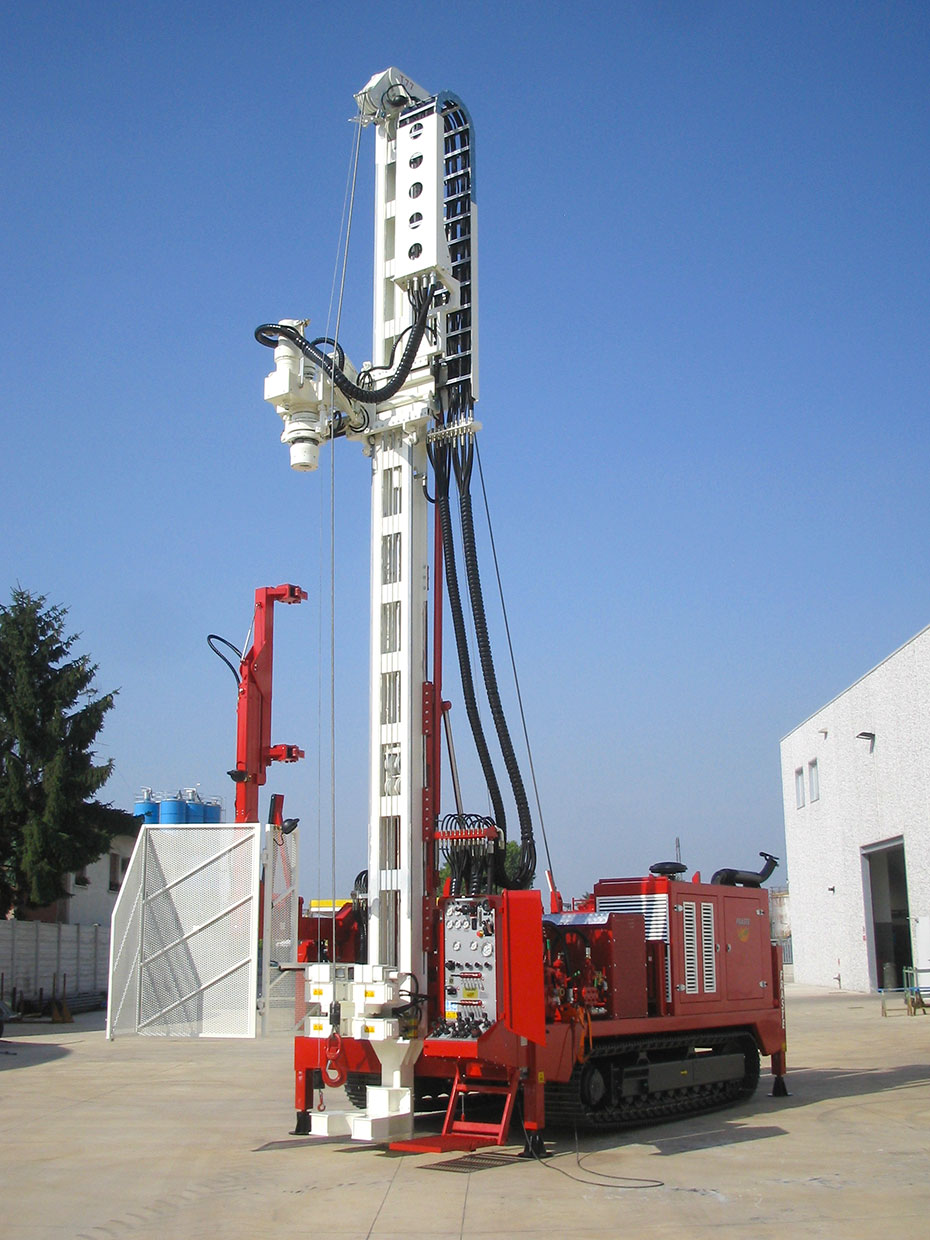 We know that people involved in the drilling field always like to know the latest development in drill rigs technologies so we are sure you will apreciate the following news concerning the new FRASTE FS-250 EXPLORATION RIG we have recently delivered to one of our estimeed customers based in PERTH - WA.

As you know, our first commitment is to pursue innovation and we are really proud when we succeed in engineereing drilling machines with absolute outstanding characteristics and qualities.

This Fraste FS 250 Exploration rig has been made for Wireline coring capacity up to 700 meters with different diametes NQ,HQ, PQ. with drilling capacity from vertical to 45 degrees angle.

The rig has been largely made according to the specific requests of the customer, it includes the exclusive FRASTE drill pipes manipulator that has been adapted to handle different diameter rods sizes: NQ, HQ, PQ, and for 45° angle drilling pipes loading.

We want to remark also the exclusive possibility of this manipulator to work with rods of different lenght: up 4.5 to 6 meters.

Other remarkable characteristics are:

Wire line rotary head, 1000 rpm maximum speed and 600 kgm maximum torque,

Wire line winch with 800 kg hoistin force, speed 240 mt./1' and 1000 mt. diameter 6mm capacity.