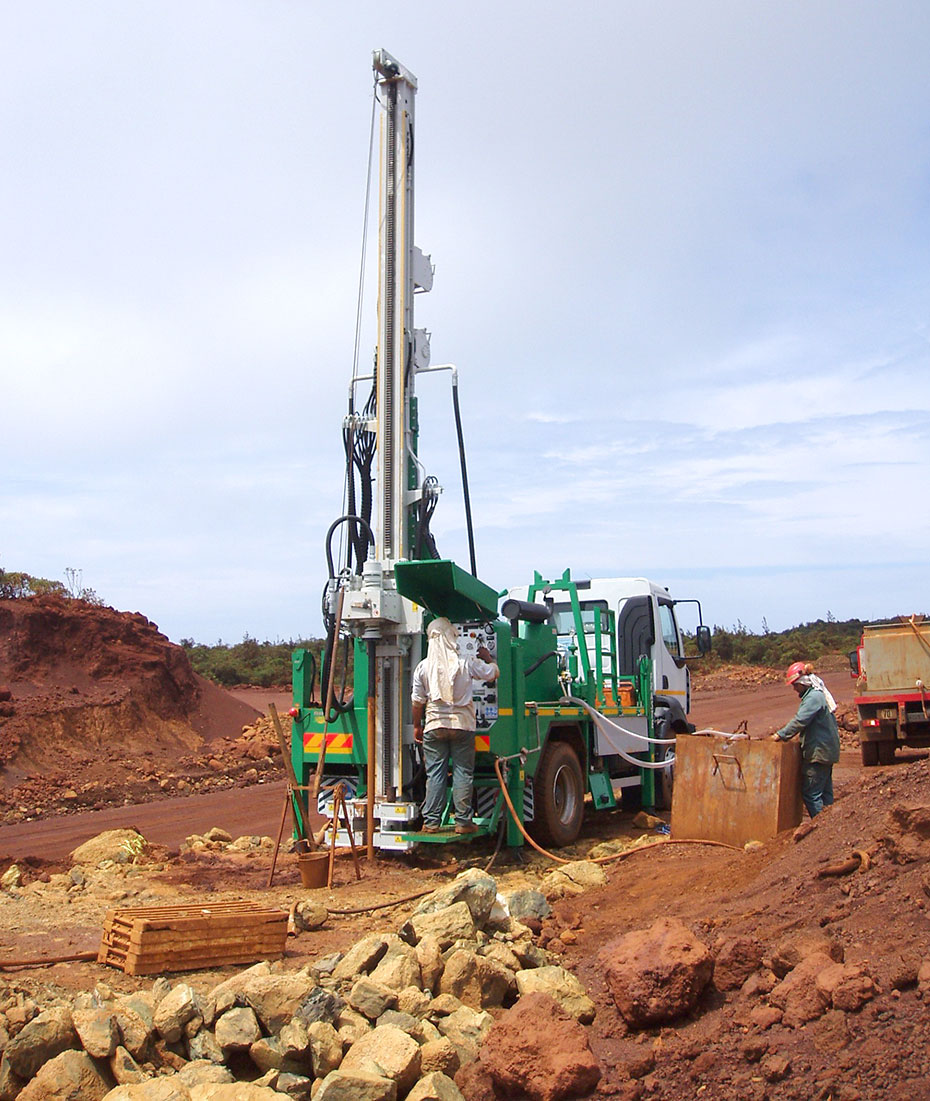 FRASTE logistics dept. has just shipped a drilling rig type MULTIDRILL XL mounted on 2 axles truck carrier 4x4 to a customers of ours in the very far New Caledonia.
The machine is prepared for wire-line coring for mining exploration with the following characteristics:

FRASTE MULTIDRILL XL mounted on RENAULT MIDLUM OFF ROAD 4X4 – GVW 14 Ton.
Pull up capacity 5000 daN.
Pull down capacity 3500 daN.
140 HP deck mounted diesel engine.
R02D060 4-speeds rotary head.
Speeds and torques:
1st speed: 0 ÷ 42 daNm, 0 ÷ 860 rpm;
2nd speed: 0 ÷ 84 daNm, 0 ÷ 430 rpm.
3rd speed: 0 ÷ 150 daNm, 0 ÷ 240 rpm
4th speed: 0 ÷ 300 daNm, 0 ÷ 120 rpm
Triplex Mud pump FMC L06 lt. 160/1'–30 bar
Double clamp dia. 60 - 250 mm
Hydraulic winch - pulling up capacity 2000 kg. – speed 40 mt/1'
Wire–line winch - pulling up capacity 800 kg. – speed 80 mt./1'