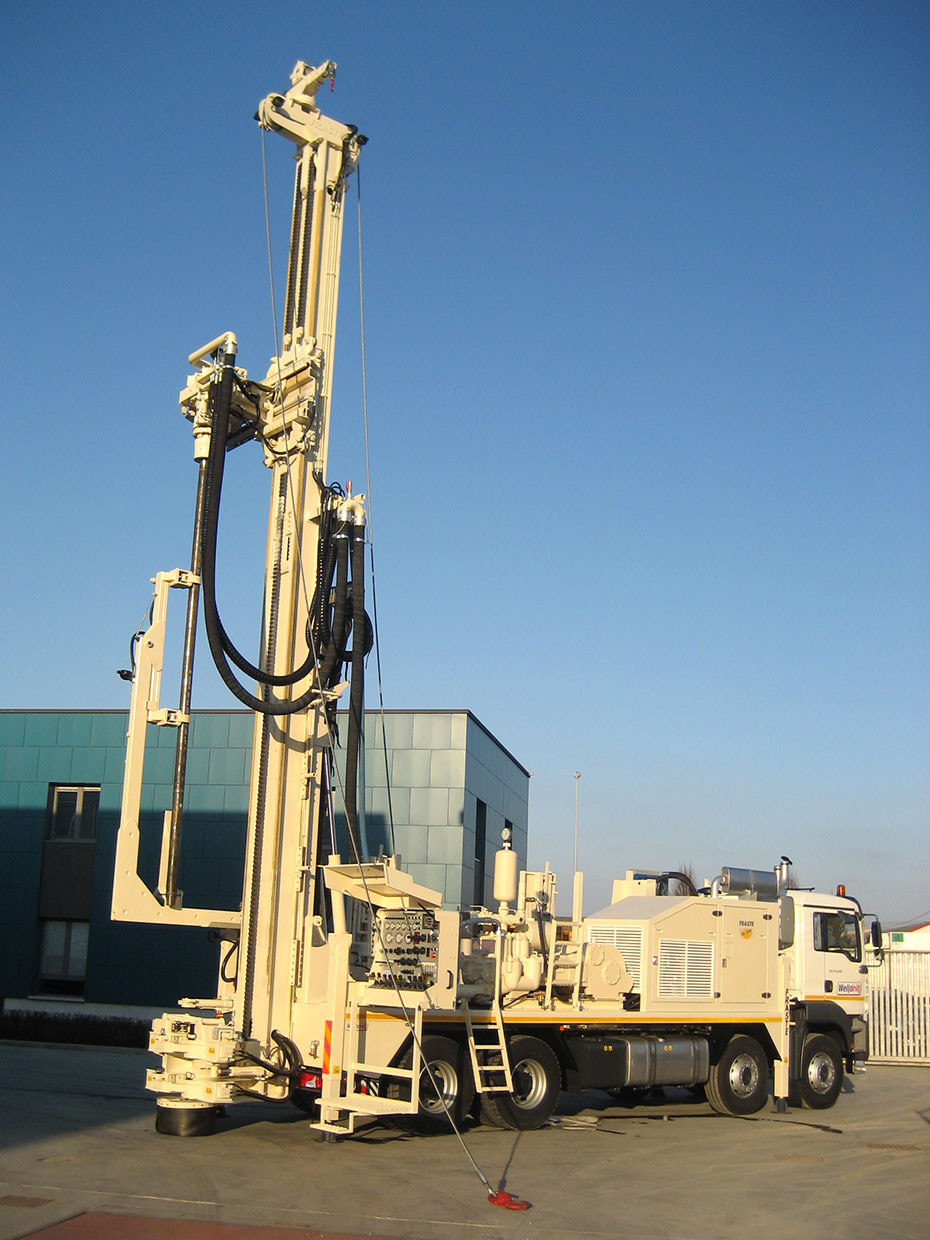 Fraste is pleased to update you with its "fresh news" of the last delivery of one FS 500 – 40 Ton pulling capacity drilling rig that we delivered last month to a new customer of ours in Perth – Western Australia –

The Australian market is becoming more and more meaningful for FRASTE SPA Company as it can be gathered from the orders in progress for the year 2008, which have been commissioned to us by new customers as well by some customers who are already working with FRASTE drill rigs.

The main characteristics of this drilling rig are the following:

FRASTE FS 500 mounted on MAN truck carrier 8x4
Pull up capacity 40000 daN.
Pull down capacity 22000 daN.
350 HP deck mounted diesel engine.
2-speeds rotary head.
Max torque: 1 st speed 0- 2000 daNm 0- 55 rpm;
2 nd speed 0-1000 daNm 0-110 rpm;
Piston mud pump type 7"1/2 x 8" (Max. delivery 1700 lt./1' – Max pressure 18 bar)
Double clamp dia. 80 ¸ 520 mm
All-hydraulic drill pipes loading system "Manipulator"with storage for no. 40 drill pipes dia. 5"x 6000 mm.
suitable for 30° angle drilling work.
Foam pump lubricator and 2"connection for separate compressor