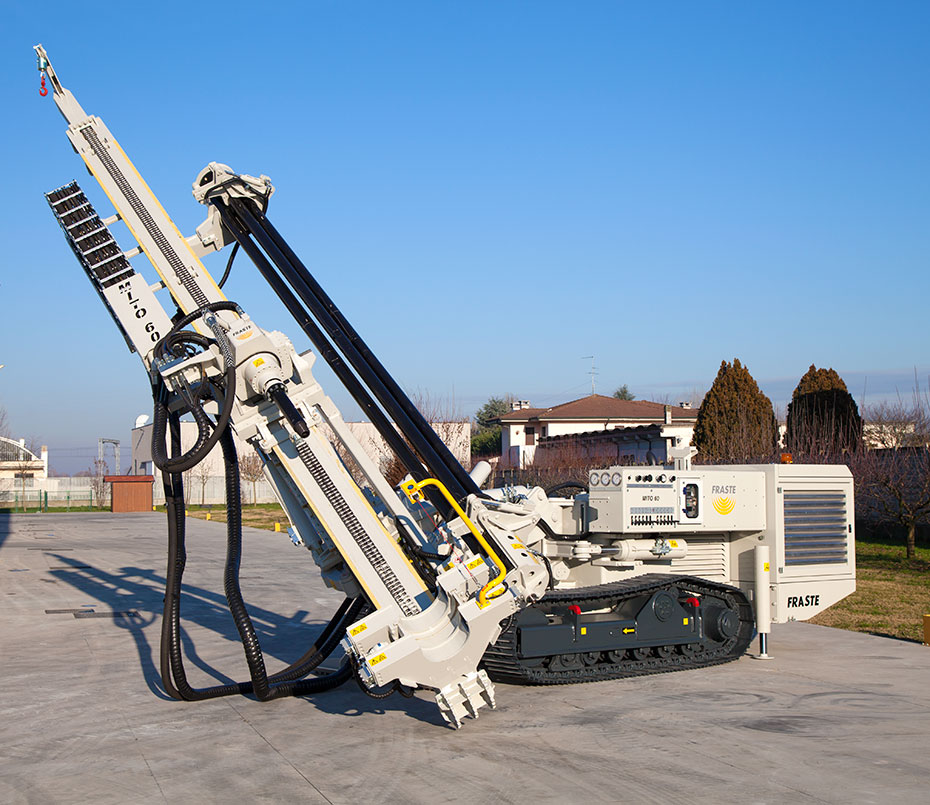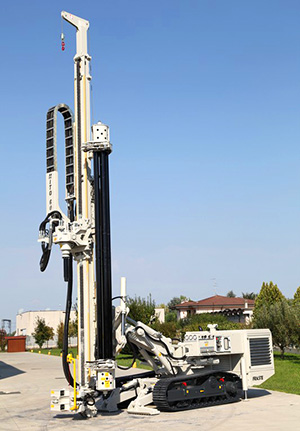 New foundation drilling rig MITO 60! - The Evolution of the Species.
Why not try Fraste excellence also in foundation drill rigs!
Fraste is pleased to announce the new and completely redesigned MITO 60, among the MITO Series, the range of foundations and micro piles drill rigs.
The Mito 60 was preview exhibited during the last Geofluid 2012 in Piacenza (Italy), and it raised the interest and the approval of all visitors in our stand.
Besides the proved quality and high reputation which characterize every Fraste machine, the MITO 60 features a strong component of technological and creative innovation, that absolutely takes it above the market average.

Besides being boosted than the previous version and improved the whole mast joints system, the New Mito 60 foundation rig presents two absolute innovations within Fraste production:

• Oscillating crawler carrier, that allows complete versatility and a perfect machine stabilization in any soil condition.

• Drum for the drill pipes automatic loading, without any operator's manual intervention that allows a great safety in all work and operation stages. (see the video).

It is available both with built-in type control panel and completely remote-controlled, like all the drilling rigs of Mito Series; here below the main technical features:

John Deere Engine, Power 170 HP
Pull-up 8000 kg, Rotary stroke 4000 or 7000.
Rotary couple up to 2000 daNm.
Double clamp passage diameter max 350 mm. Weight 17 ton.