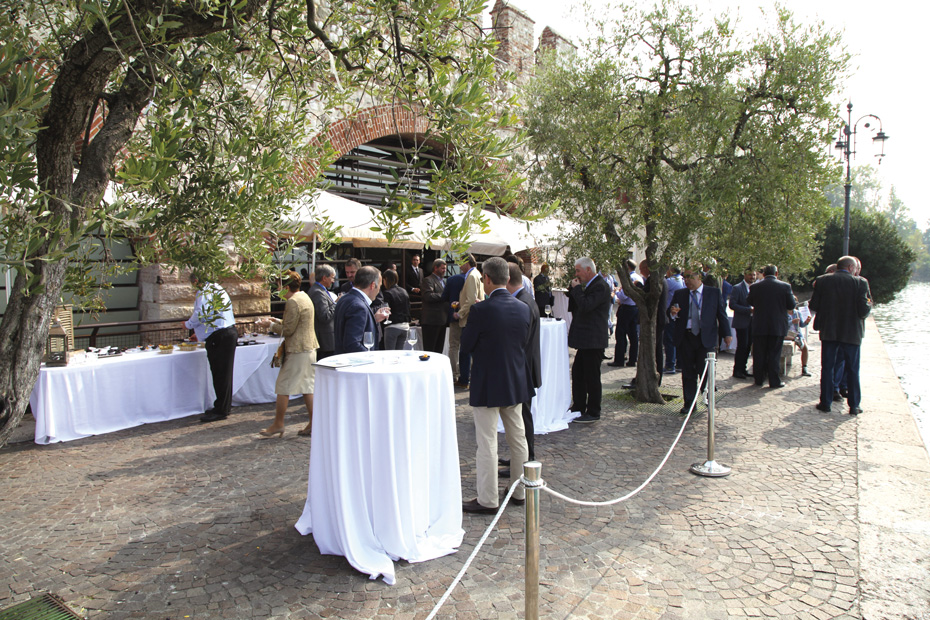 Almost all the Fraste Dealers from all across the World attended the 2nd Fraste World Dealers Meeting on September 29 at the "Dogana Veneta" in Lazise, Garda Lake, to learn about the 2014 results, know the latest technical developments, share together the best commercial practices and spend some good time.
During this very important event, that become an unmissable biennial appointment, we hold our Dealers in high regard and this meeting purposed to equip them with all the tools they need to provide our customers the best experience for choosing the right drilling rig, getting value from their investment and maintaining good relationships with an excellent customer service.
With Fraste peoples, that gave data about the analysis of the years 2013-2014 and a general outlook on global drilling industry situation and market evaluation, beside all on the new drill rigs and the new technologies we built-in inside them, the dealers learned better the products they are selling and the quality they include.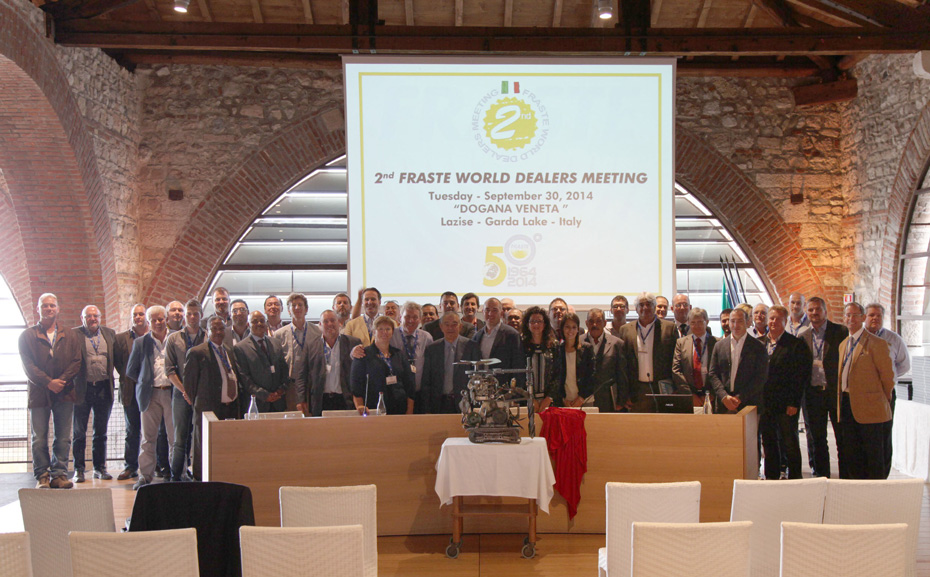 The event gained much more value thanks to the very interesting sessions that were hold directly by some of our Dealers on different topics that touched various technical aspects concerning the use of special drilling techniques/accessories applied to our drilling rigs.
The meeting was the opportunity to have a delicious and friendly Lunch in the beautiful Garda lake framework and a special gift to celebrate Fraste 50° Anniversary (1964-2014) was given to all the participants.
In summary the meeting gave the attending dealers the opportunity to strengthen their networks, have a better interaction and feel they are part of a big Family.
See you all at next Dealers Meeting in 2016!