TOTALLY AUTOMATED - BEST SAFETY FACTOR IN THE ENTIRE
DRILLING SESSION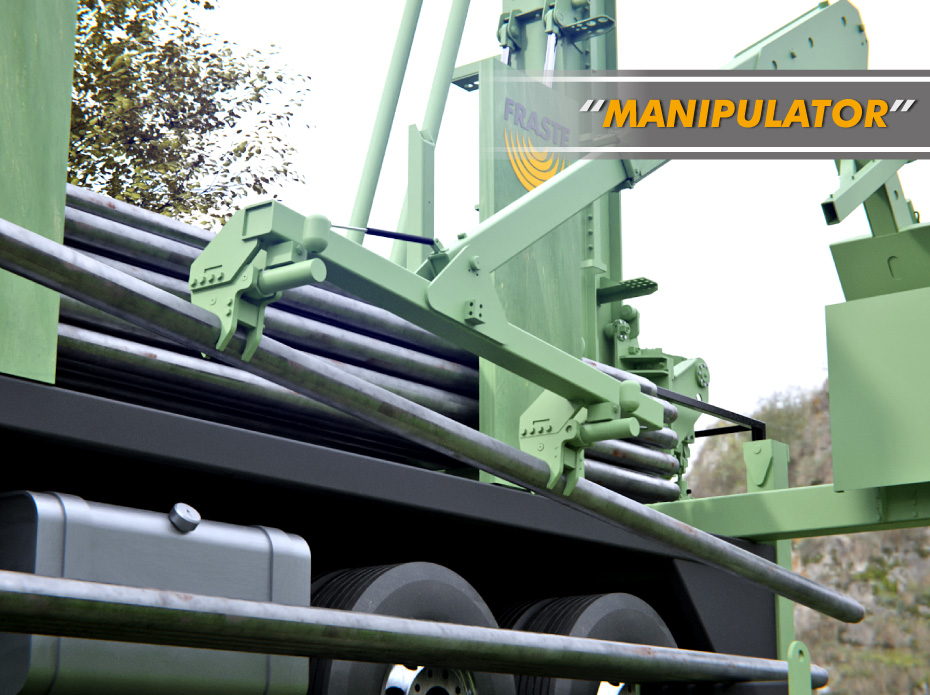 Do you know how does the iconic FRASTE Automatic drill pipes loading system "MANIPULATOR" works??
The MANIPULATOR is highly appreciated because it allows having the drilling string on board and specially because the whole DP handling steps are totally automated, saving a lot of human fatigue with best safety factor in the entire drilling session.
The operators do not get in touch with drill pipes, no more dangerous operations involved with DP handling and dead times are cancelled.
Since 1992, almost 30 years ago, FRASTE created its first MANIPULATOR following the request of some Belgian/Dutch Customers and, after that, FRASTE produced so many rigs fitted with this setup:
a) Hydraulic chuck,
b) Hydraulic drill pipe manipulator arm - the "MANIPULATOR"
c) Drill pipe storage o board.
Customers have always been so satisfied of this revolutionary device; soon it became a must-have accessory both on small and large size rigs, at any time!
Any question on this? ... mail your questions to fraste@fraste.com
Take a look at this 80 seconds Video!