BEST DESIGN - 10 TON PULL CAPACITY - HIGH TECHNOLOGY SYSTEM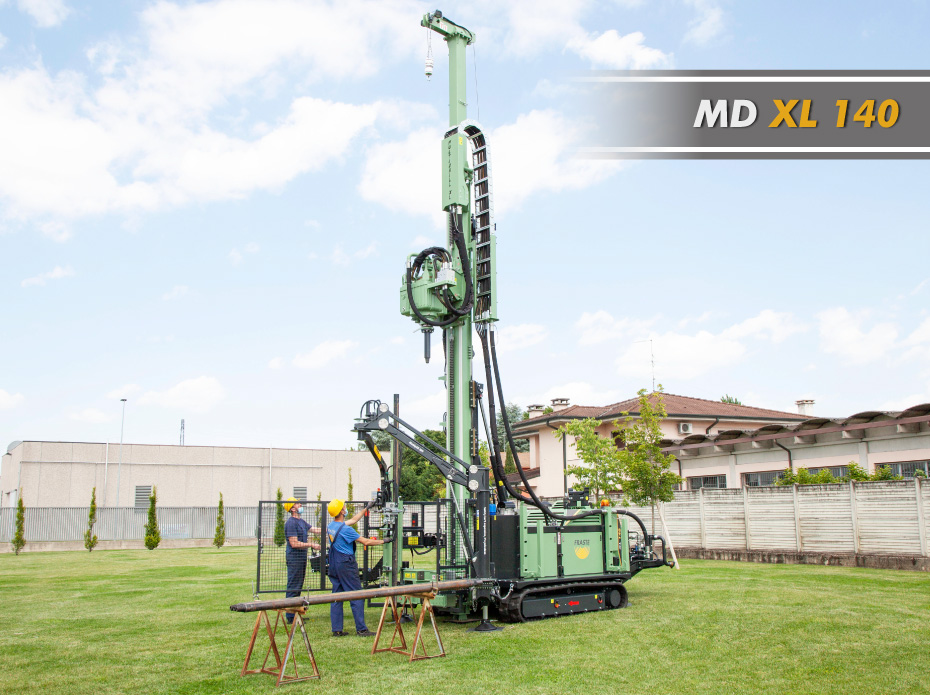 MULTIDRILL XL 140 - Geotechnical drilling rig: one of FRASTE Best Sellers! Compact, but complete and powerful.
Simple modular-based construction, best design, high technology system, and " MANIPALL" tools loading system supplied by Royal Eijkelkamp.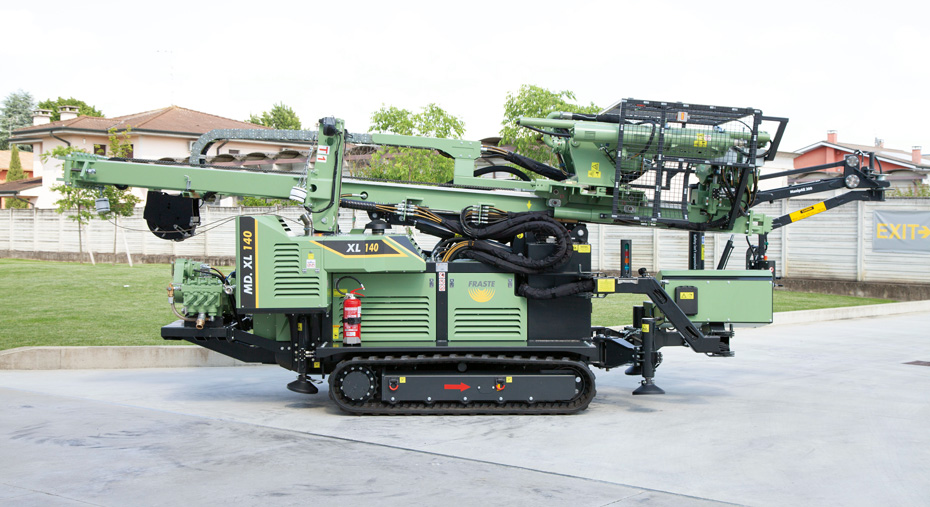 MANIPALL 200 is a special and handy rods & casing handling system, that can be used for tooling loading - length from 1.5 to 3 meters - up to 100 kg weight, it can be handled by one operator, making the job much easier with a great point for safety on site.
Lets' see some technical data of our FRASTE MULTIDRILL XL 140:
148 HP power - 10 ton pull-up capacity - 3700 mm stroke - 1600 daNm max torque - 1250 rpm max speed.
Take a look at this 80 seconds Video!
For more informations click here!