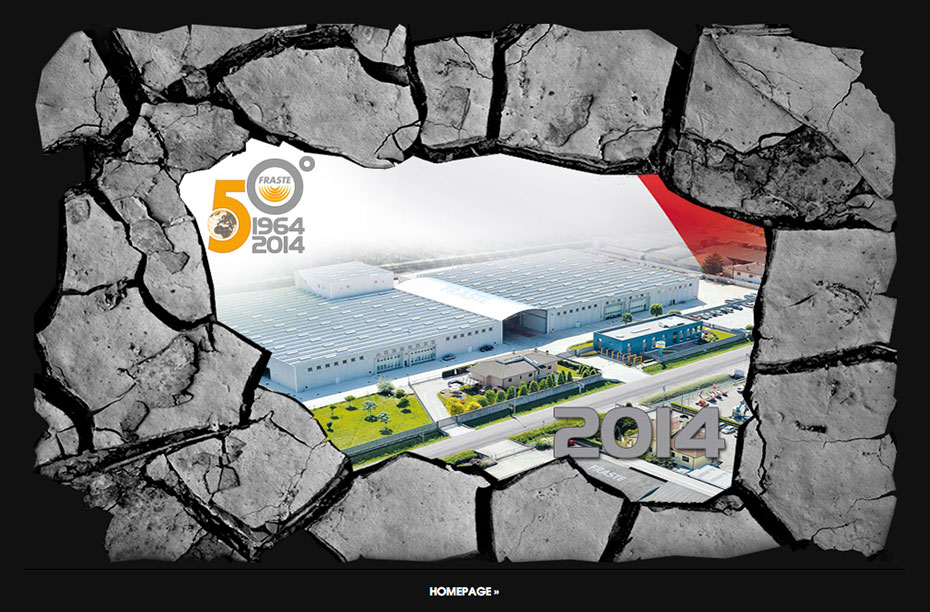 In the year of our 50° Foundation Anniversary (1964-2014), we are very excited to launch our new website: the new www.fraste.com!!
You'll see all news are looking cool and everything has been completely re-designed; but now we are proud to say that re-design, re-create, and move everything over to a new project and vision of our web site was a good learning experience, for all of us.
Our main goals with the new website were to make it faster and easier to navigate for our visitors: make it more suitable for the research of any Fraste drilling rig and help our clients and friends get to know us better.
If you take a look around the site you'll get soon a good idea of who we are, our story, our production and our way of working, you will have the sensation to be in Fraste factory at any time!
Our new web site consists of different sectors that can be simply chosen immediately as you get in the home page:



- GENERAL INFORMATIONS in the upper bar;
- FRASTE RIGS VIDEOS with the latest drilling sites through the World;
- APPLICATIONS of all our Drill rigs (Water wells, Geotechnical Drilling,Geothermal Drilling,Foundations,Mineral Exploration);
- THE LATEST NEWS AND EVENTS (New models – Exhibitions – Interesting events);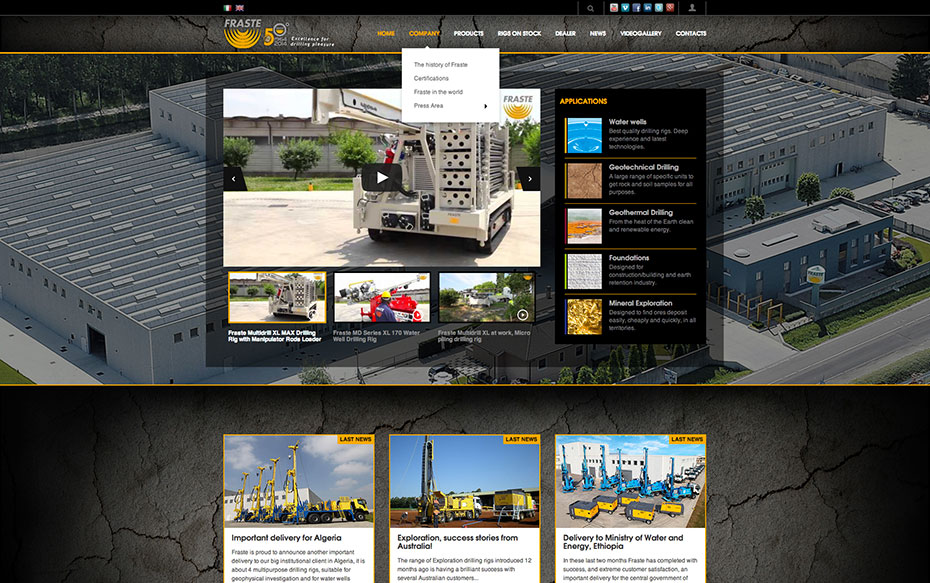 You will be surprised on how easy will be the Digital Downloads of any file and how amazing will be the content of each section, with pictures, videos and informations on our drilling rigs and the jobs they perform though our customers.


Different themes will be handled that we hope will be useful for our customers and for the persons that will visit our web site for the first time!
Our intention is to be able to help more people get the information they need and facilitate them in getting them better than before.

As always, if you have any questions or need help in going through our new website or have any suggestion, contact us at fraste@fraste.com - your comments are always welcome.


Please if you prefer receiving our news at another email address, please communicate it to us at fraste@fraste.com


Thanks for your co-operation.