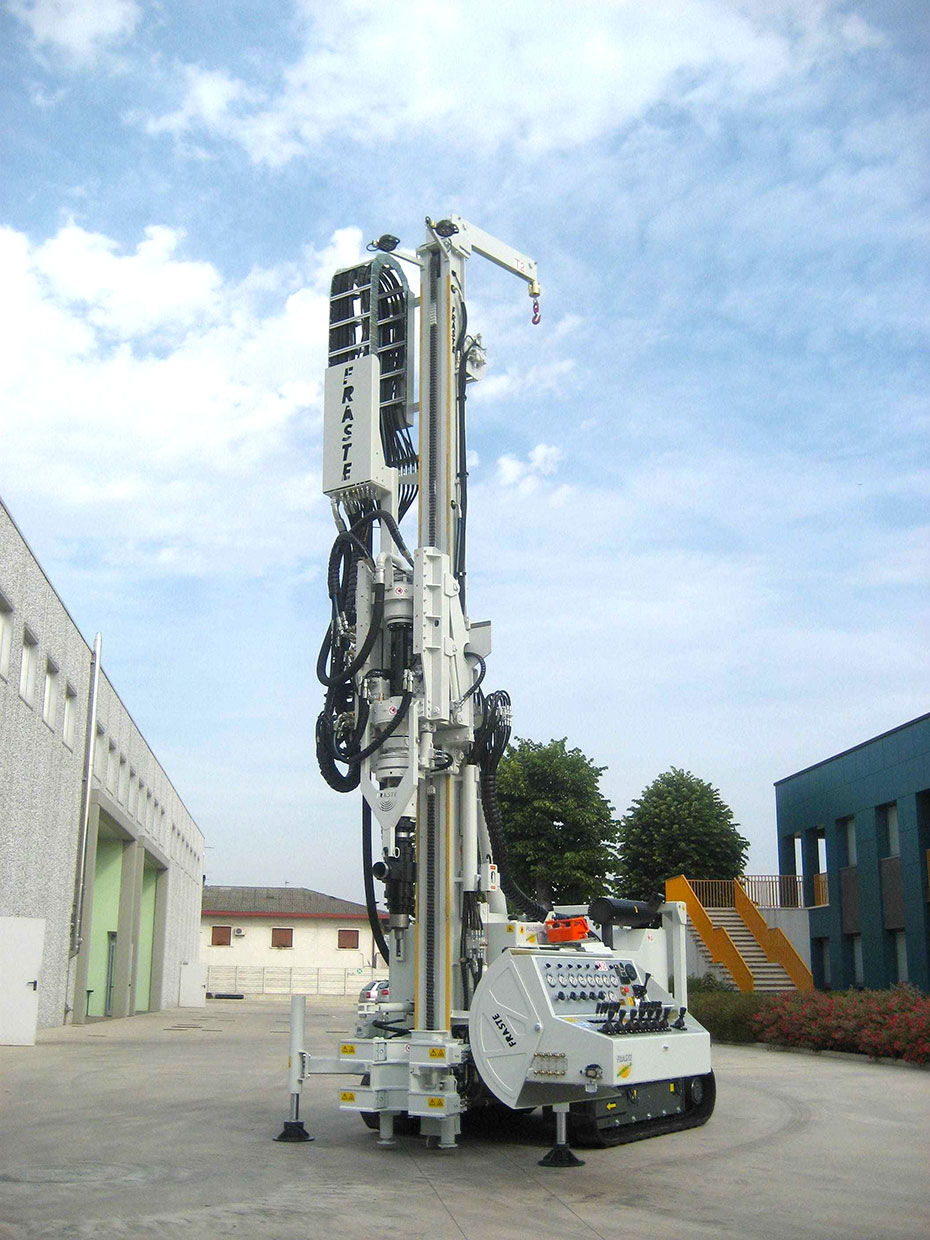 FRASTE DRILLS FOR THE GEOTHERMAL ENERGY

FRASTE drills have been chosen by the Nr. 1 in the Geothermal Drilling/Heating pumps Installation Company in Germany.

During year 2007 we will deliver ten dual rotary drill rigs type Multidrill XL-DR and four Multidrill XL-MAX with on board exclusive Fraste drill pipes manipulator.

Owing to the increasing development of the geothermal drilling - both in Europe and North American countries - for the use of the natural energy coming from the heart heating, the demand of special rigs destined to drill for the installation of geo loops is growing up very strongly.

We are facing this particular enquiry by offering very special drill rigs that perform for geothermal purposes in the best way, with very cool solutions and technical proposals:

the MULTIDRILL XL - DR and MULTIDRILL XL-MAX - compact and powerful units.

Their huge demand and always increasing distribution took them to became the standard drilling rigs for geothermal drilling.

The MULTIDRILL XL-DR is mainly for air drilling and the MULTIDRILL XL-MAX is mainly for mud drilling; but both can drill with air and mud circulation.

The Multidrill XL-DR with double rotary head for drill pipes and casings is specially designed for the simultaneous drilling and casing driving.

Recently the first two ones have been delivered and their destinations are for German and Austrian drilling sites; the customer has already expressed the full capability of the units and satisfaction for the performed jobs.

The ten MULTIDRILL XL-DR units, that the customer has foreseen for air drilling, are fitted with low noise 140 HP John Deere diesel engine and performances and drilling values are significant:

- Rotary head for drill pipes 450 daNm max torque – 120 rpm max.

- Casing rotary head 1100 daNm max torque – 60 rpm max.

- 2 mt. long drill pipes - OD 89 mm + 2 mt. long casing pipes – OD 140 mm

- 5 ton pulling capacity

- 20 ton double pulling cylinders for casing liftin

- dimensions: weight 8,5 ton - width mm 2000.

Above Multidrill XL-DR rigs are supplied with all drilling equipments, drill pipes, casings and accessories – ready for the drilling site.

Fraste construction techniques are among the most state-of-the-art production, quality standards are ISO certified and the whole manufacturing process is effected and monitored under EC rules and norms.

Hoping that our information bulletin supplies you with interesting subjects we say you "Arrivederci" to the next one.