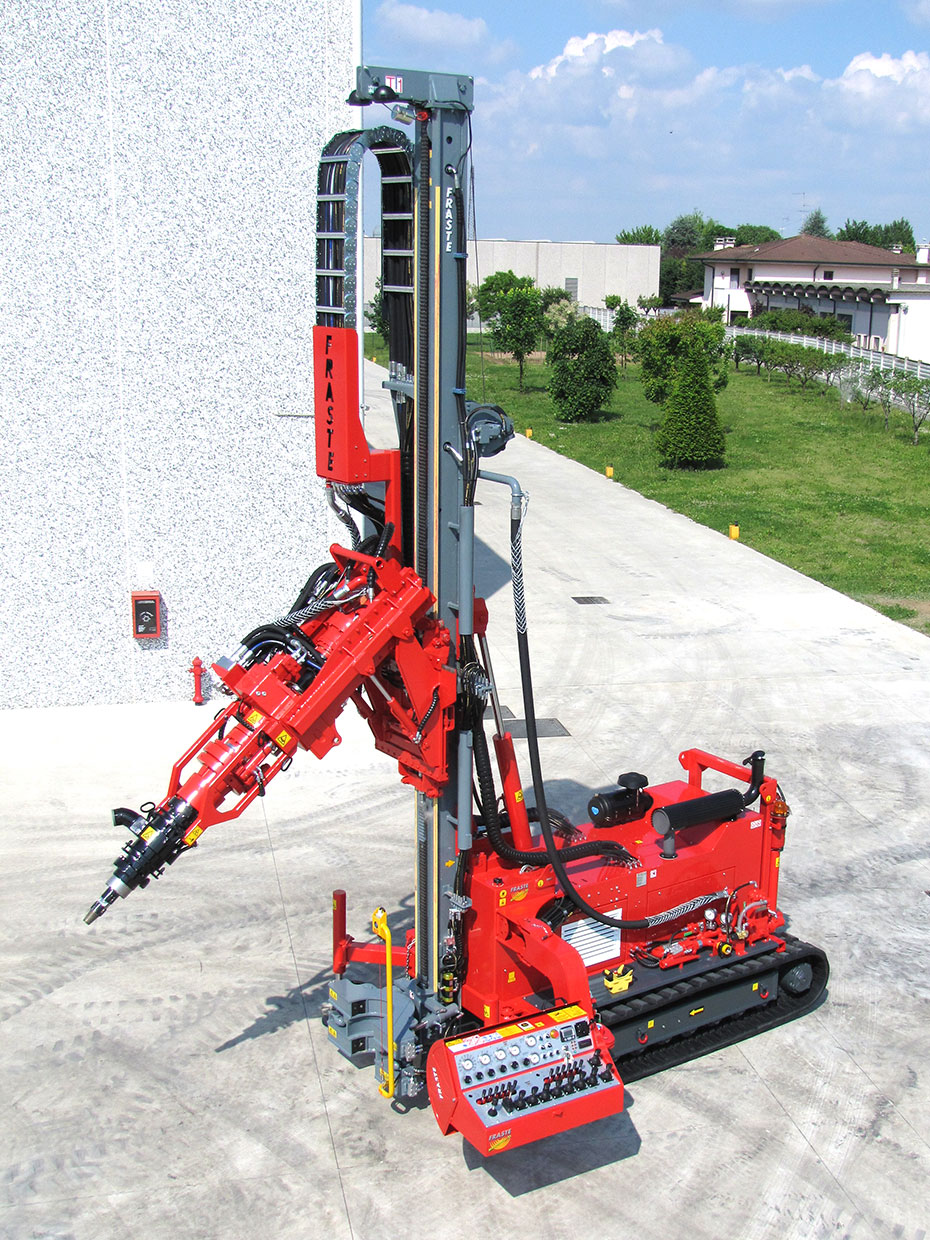 Today we want to speak about one FRASTE MULTIDRILL XL DR specific for Geothermal applications.
It is mounted on crawler carrier with no. 2 rotary heads in order to drill whilst casing advancing (the drill pipe and the casing pipe advance contemporary together).

XL DR (Double Rotary head) provides first class performances by geothermal drilling, a field of drilling industry that is rapidly expanding and where FRASTE rigs now are working very intensively.

The main characteristics of this units are the following:


2-speeds upper rotary head for drill pipes supplied with injection swivel.
Max torque:
1st speed 0 ¸ 420 daNm, 0 ¸ 65 rpm;
2nd speed 0 ¸ 210 daNm, 0 ¸ 130 rpm;
2-speeds lower rotary head for casing.
Max torque:
1st speed 0 ¸ 1160 daNm, 0 ¸ 25 rpm;
2nd speed 0 ¸ 580 daNm, 0 ¸ 50 rpm;
Pull up capacity 5 ton.
Drilling and casing pipes 2000 mm.
Air/mud circulation
Double clamp dia. 60 ¸ 250mm
Max. width 2000 mm.

We come back to you very soon with some other interesting info. of us.