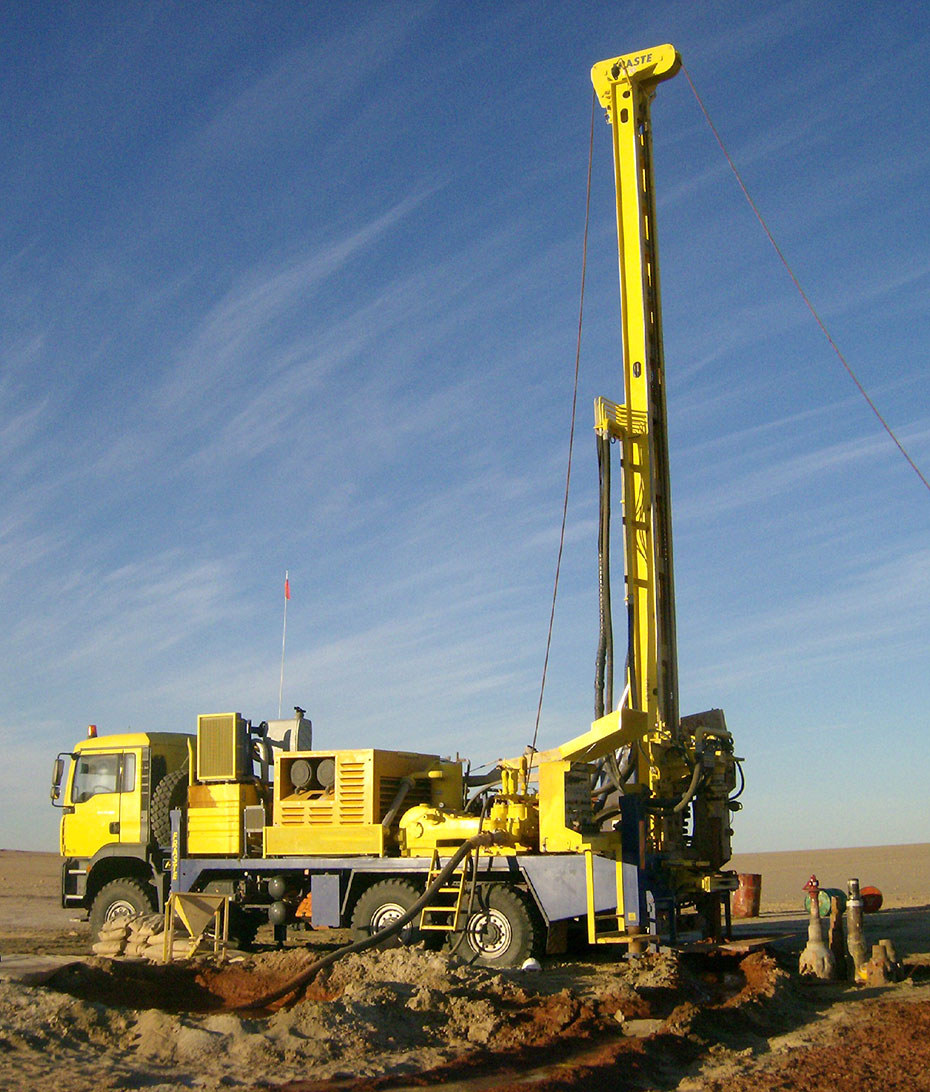 As we promised you with our latest newsletter, we are back to you with very interesting news concerning a particular FRASTE FS 300 drill rigs machine. We have just delivered to ENAGEO – Algeria – one of the most important and accredited company for geophysics research – two pieces of this special machine; the two drilling rigs have been particularly developed and adapted to operate in seismic drilling in desert ambient.

The drilling rigs has been mounted on truck carrier type MAN TGA 33.480 6x6 and they are driven directly by the truck engine.

They are supplied with:
Compressor XRV10 21000LT/1' – 24 bar
Mud pump GARDNER DENVER 5x6 inches
Automatic rods handler "Manipulator" for 40 rods dia. 89x4500.
Pull up capacity 16 tons.
Down the Hole Hammer
Foam pump
Stainless steel water tank 500 Lt. capacity.

We give you appointment very soon with our next newsletter.