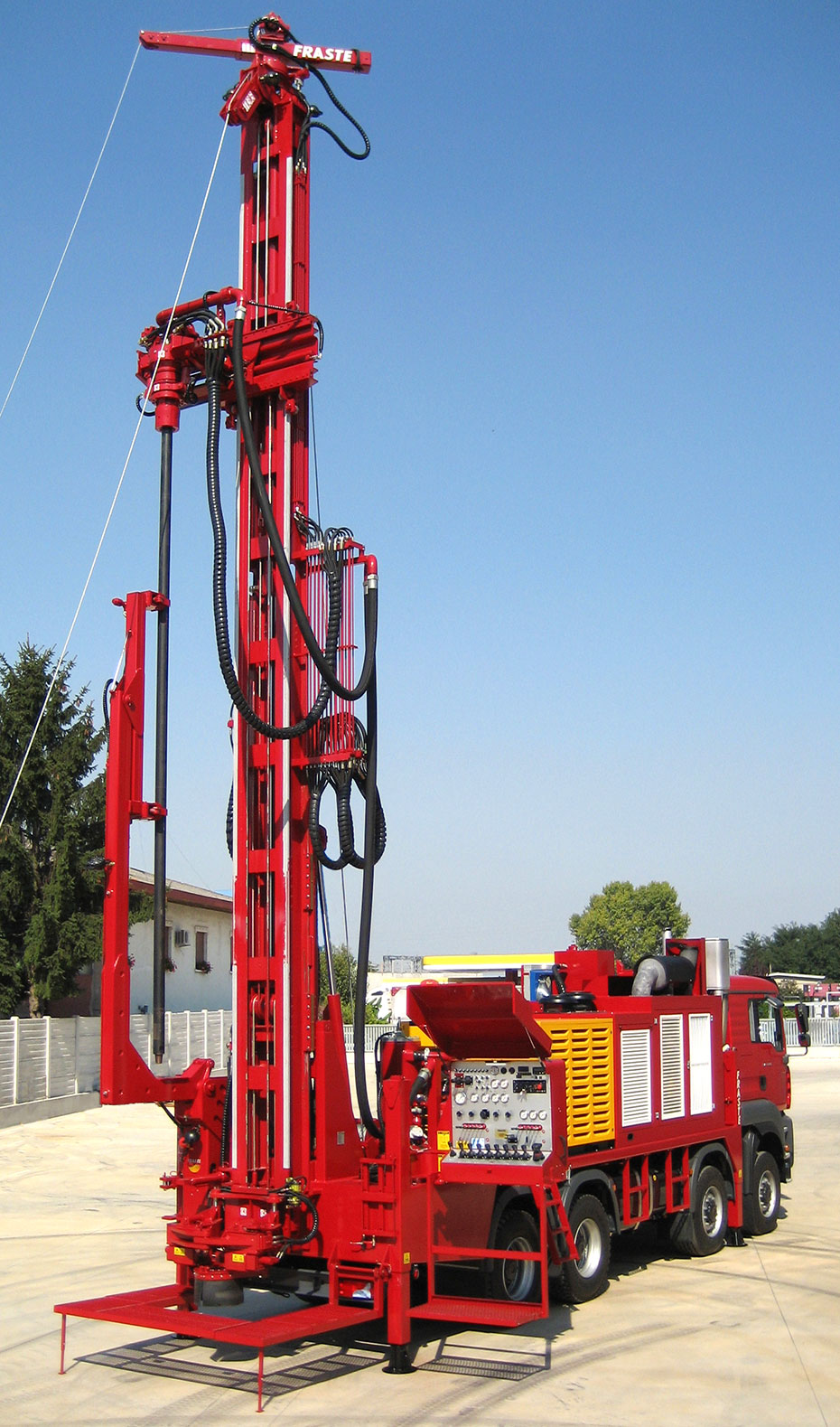 This time we want to talk to you of one of our latest FRASTE FS 300 that we proudly developed for a customer of ours based in Finland.

The most important and innovative characteristics of this machines are: the really big engine and the compressor mounted on it. This is absolutely the first installation in Italy of a machine with a so powerful engine and compressor that respectively are: CATERPILLAR C18 700HP and Compressor XRX12 Atlas Copco 35000 lt/1' - 1250 CFM 30bar (435 PSI).

Other important assembling characteristics are the specific FRASTE "Manipulator" for 40 rods dia. 102x6mt.

This machine has been mounted on four axles truck carrier type MAN TGA41.430 8x8 BB- PTT 41ton. It has 16 ton pull up capacity with a winch of 3,6 tons, foam pump, Down-The-Hole hammer line lubrificator and welding machine.

Thank you for the attention you have paid to us, we will come very soon with very fresh news.