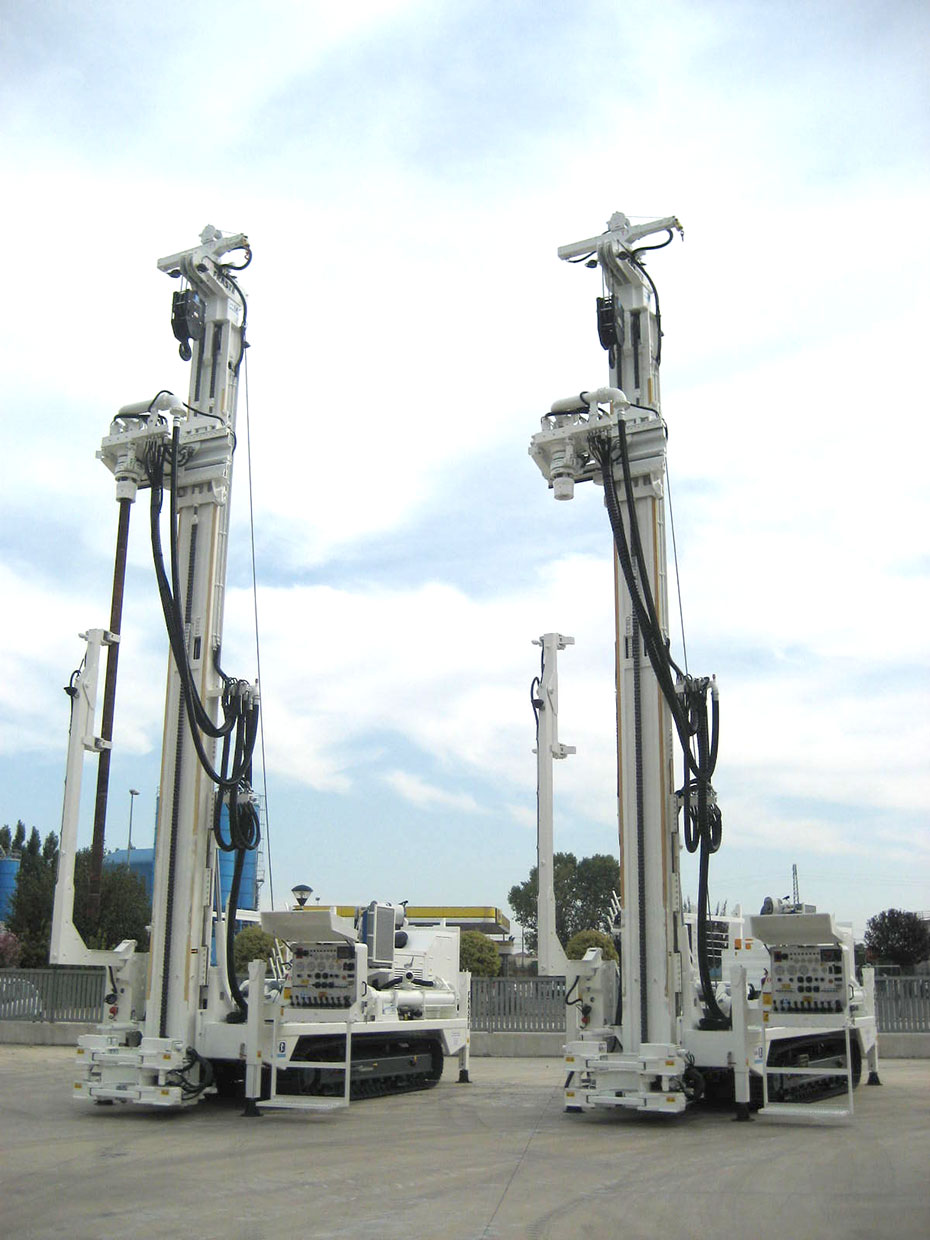 We are pleased to present no. 2 drill rigs FRASTE FS 400 we have recently delivered to a French primary drilling company, an old customer of ours which renew its trust in Fraste by commissioning the two drilling machines; both mounted on crawler carrier.

The main characteristics of the drilling rigs are the following:


Pull up capacity 25000 daN.
2-speeds rotary head.
Max torque:
1 st speed 0 ¸ 2000 daNm, 0 ¸ 50 rpm;
2 st speed 0 ¸ 1000 daNm, 0 ¸100 rpm;
Mud pump on board for direct circulation
Drilling Rig arranged also for mud reverse circulation.
Double clamp dia. 80 ¸ 520 mm
Max. width 2500 mm.
Fraste all-hydraulic drill pipes loading system "Manipulator"
with the possibility of mounting 2 different drill pipe storages:
1 storage for no. 40 drill pipes dia. 114x6000 mm.
1 storage for no. 24 drill pipes dia. 159/146x6000 mm.