BORN FOR GEOTHERMAL PROBES DRILLING - RENEWED AND IMPROVED IN ITS PERFORMANCES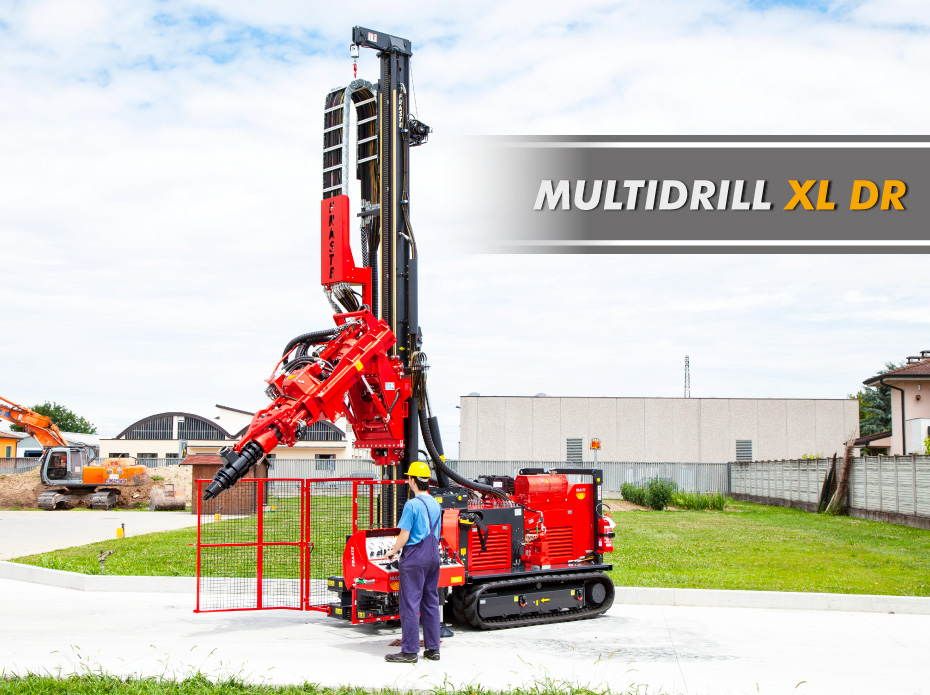 FRASTE is at the forefront in the design and construction of drilling machines since 1964, and presents the updated version of the FRASTE MULTIDRILL XL DR.
This drilling rig is mainly designed for geothermal probes drilling, but not limited to, it is widely used for water wells, too.
The machine has been updated under different aspects; the main change is the more power in the CATERPILLAR engine that has been increased from 140 Hp to 170 Hp and revised with latest STAGE 4 emission standards (STAGE V soon).


Stronger pull-up capacity of the rig from 10 to 12 ton, that increases the unit's performances.
FRASTE MULTIDRILL XL DR drilling rig is equipped with two rotary heads: the upper one is for drill pipes breaking (photo A) and the lower one is for casing holding (photo B). This technology facilitates the drilling operations in all alluvial deposits where casing pipes are necessary; assuring safety when working and minimizing the risk of hole collapse.
Equipped with diverter (photo C) mounted below the lower rotary head that allows a perfect management of the drilling debris flow, keeping the drilling area and the working place, tidy and clean.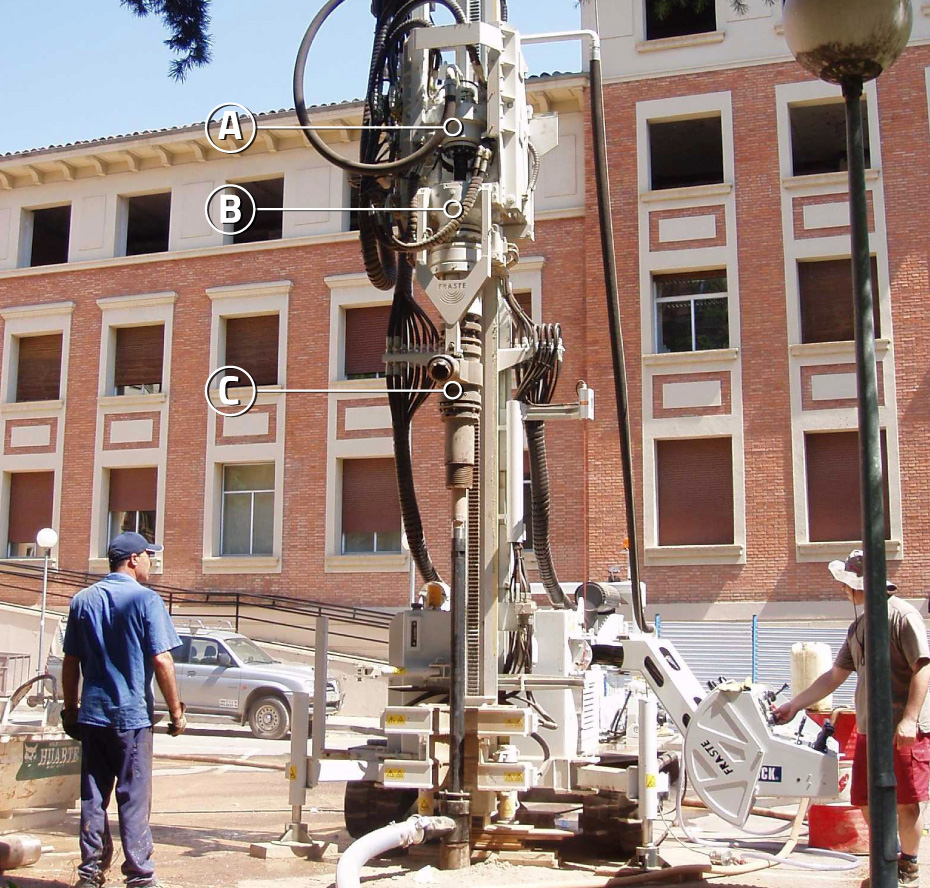 The MULTIDRILL XL DR is foreseen to perform with most of available drilling techniques, including direct mud circulation and with compressed air through DTH hammers.
FRASTE MULTIDRILL XL DR is available with two (02) rotary heads versions, depending on the required torque: up to a max 2700 daNm for casing pipes and 1200 daNm for drill pipes.

Many optional items are available to customized the machine according to customer needs, including the triple clamp up to Ø 350 mm with vertical shifting of the upper clamp, arm with hydraulic opening equipped with winch and mechanical pliers for simultaneous drill pipes and casing lifting, radio remote control for all the drilling functions and the chuck for easy drill pipes and casing handling and pull out.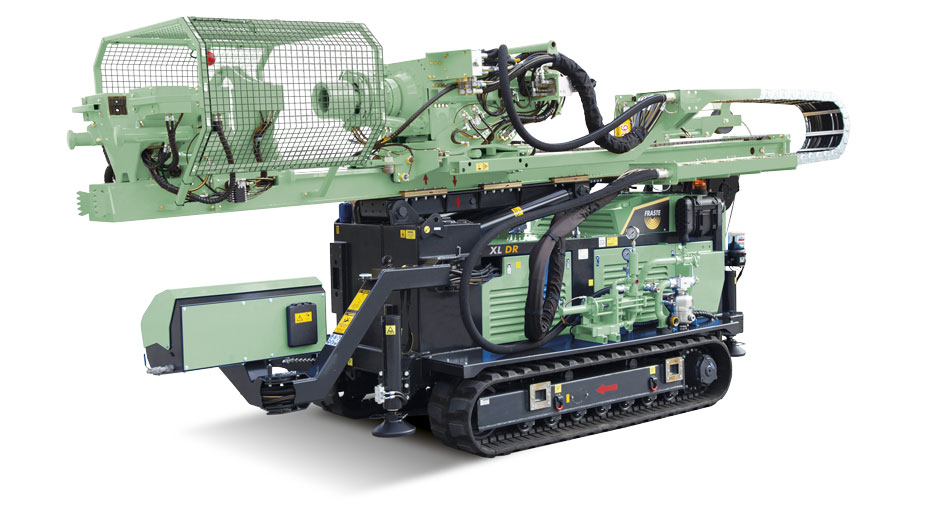 For more informations, click here