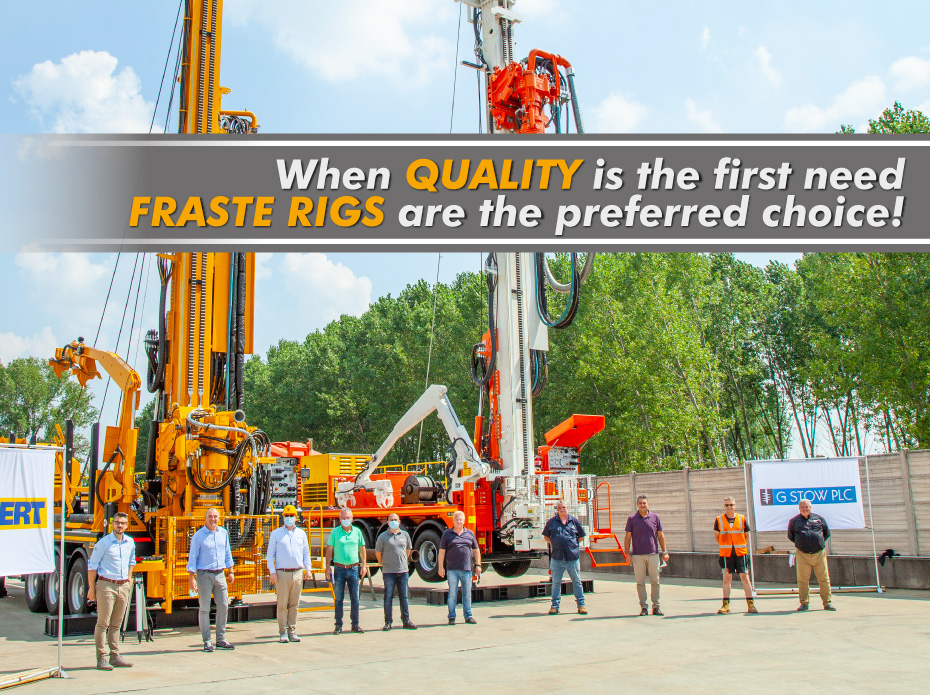 During the last days of July 2020, FRASTE delivered two great, powerful and safe FS 500 drilling rigs, 45 ton pulling capacity, one of the largest drilling units it produces; units that are since ever the most famous rigs in the history of modern water well drilling industry.
These two deep and large water well drilling rigs have been delivered one in Germany to company "Eugen Engert Gmbh" - and the other one in the UK to company "G Stow PLC"; both are designed to work with reverse mud circulation system with air lift and can reach 600 meters depth with large diameter wells.
They are mounted on semitrailer, highly customized according to customer needs and complete with all necessary standard tooling; whilst safety is not an option, but the base of all construction criteria.
UK and German markets have a long drilling history and knowledge, very challenging for suppliers; FRASTE is proud to be a partner for the supply of the machines and to offer the best professional support for the rig's lifetime, especially under extreme drilling conditions.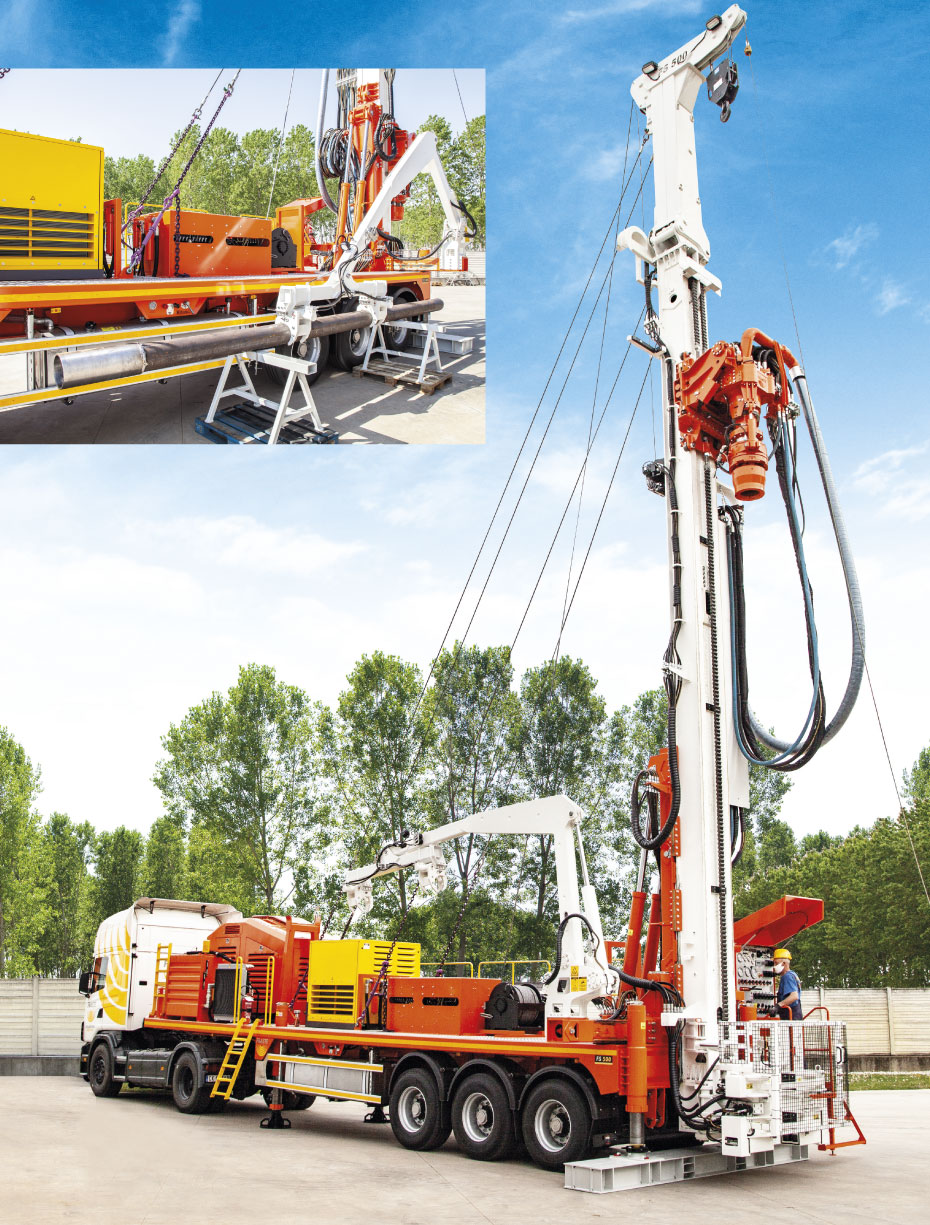 The choice of a FRASTE rig coming from Germany and UK is an important confirmation that more than 55 years of experience place Fraste among the most trusted rigs manufacturers.
This version destined to Germany is completely arranged for the reverse circulation drilling to get large diameters and deep holes for industrial and private water supply; but other different drilling to get large diameters and deep holes for industrial and private water supply; but other different drilling methods can be used, like direct mud circulation and DTH hammer drilling, thanks to a separate mud pump and air compressor that allow the unit to cover a large drilling purposes spectrum.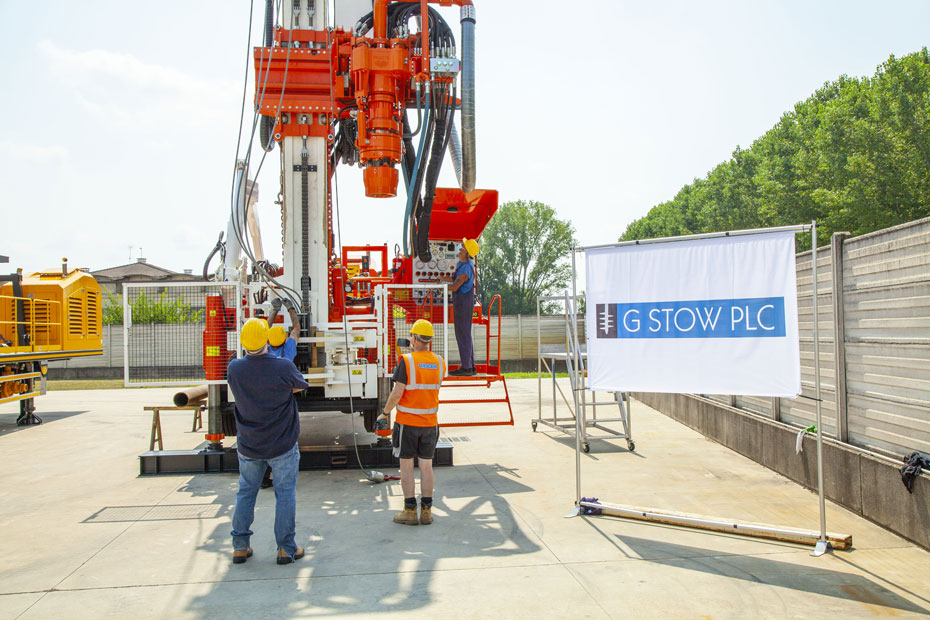 The German customer has taken the fully radio-controlled-option that foresees that all the functions of the unit can be radio remote controlled and the installation of a drilling data logger to record all drilling phases and values.
As its UK sister this FS 500 incorporates the original Fraste "Manipolator" for the automatic drill pipes loading that assure a great and insuperable safety for the drilling operators beside increasing the production time; really the best professional choice for these two rigs.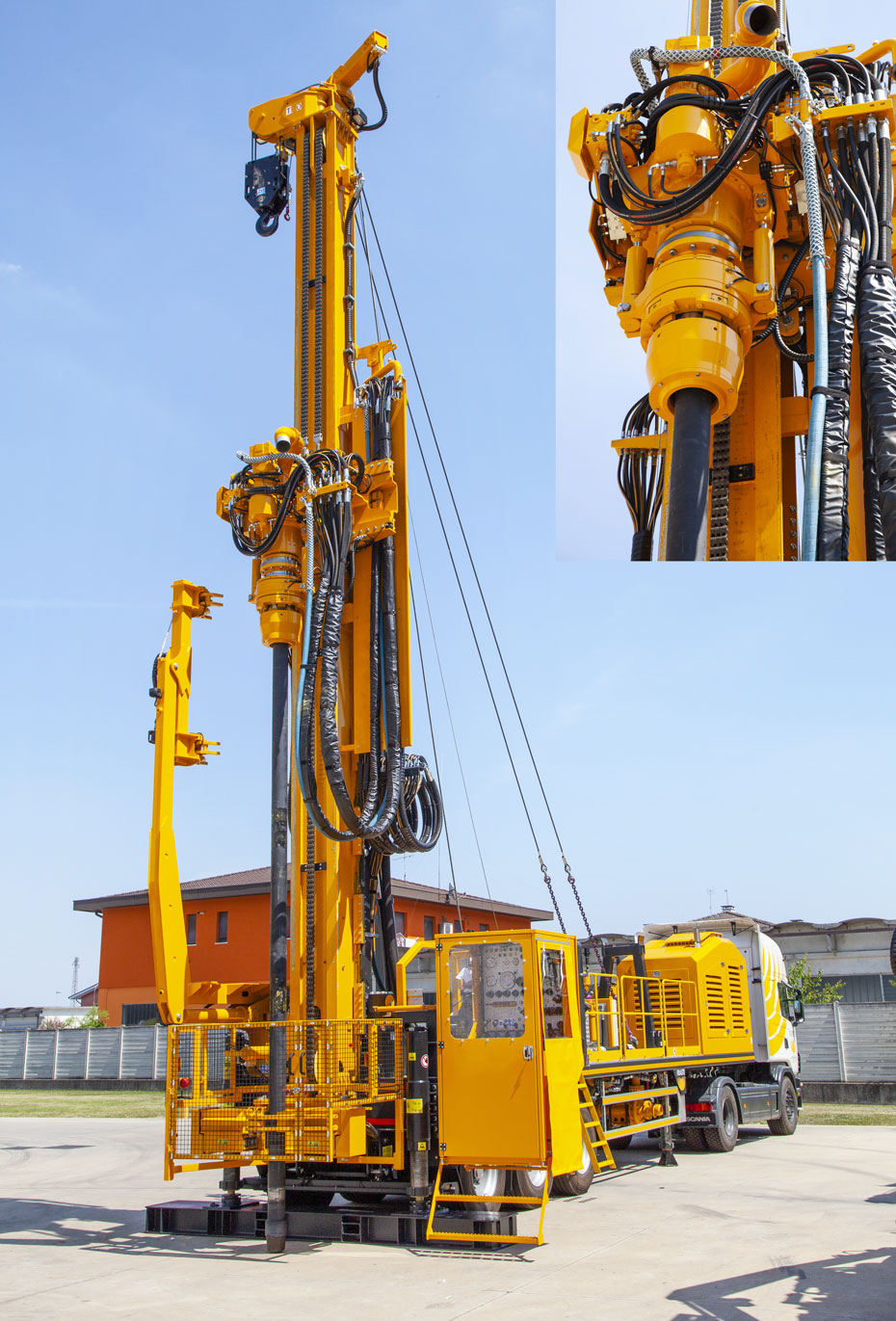 Both the rigs were supported by a deep, professional and practical on-site Commissioning course hold by one of the in charge FRASTE technical engineers that train the drilling crews through the world.
More in depth about the FRASTE FS 500 drilling rig, we can say that it can be supplied with on board engine with ranging power from 355 to 800 Hp; different types of rotary heads up to 4000 daNm torque and 350 rpm are available; mast stroke is suitable for 6 mt and 9 mt long drill pipes and many options are available for mud pumps, air compressors and other attachments according to the type of driling to be performed.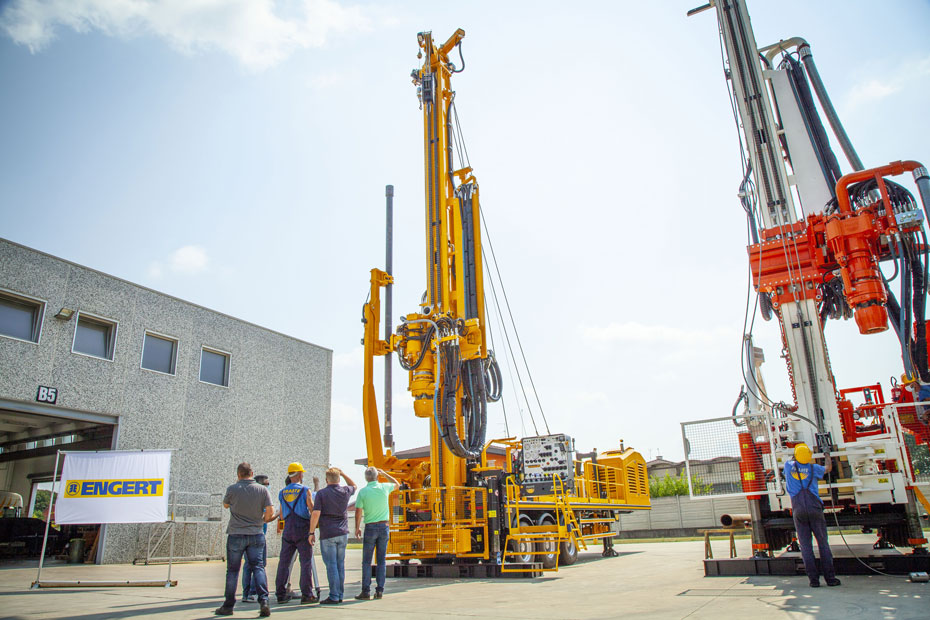 For more informations, click here