... HOW TO SIMPLIFY YOUR JOB ON DRILLING SITE !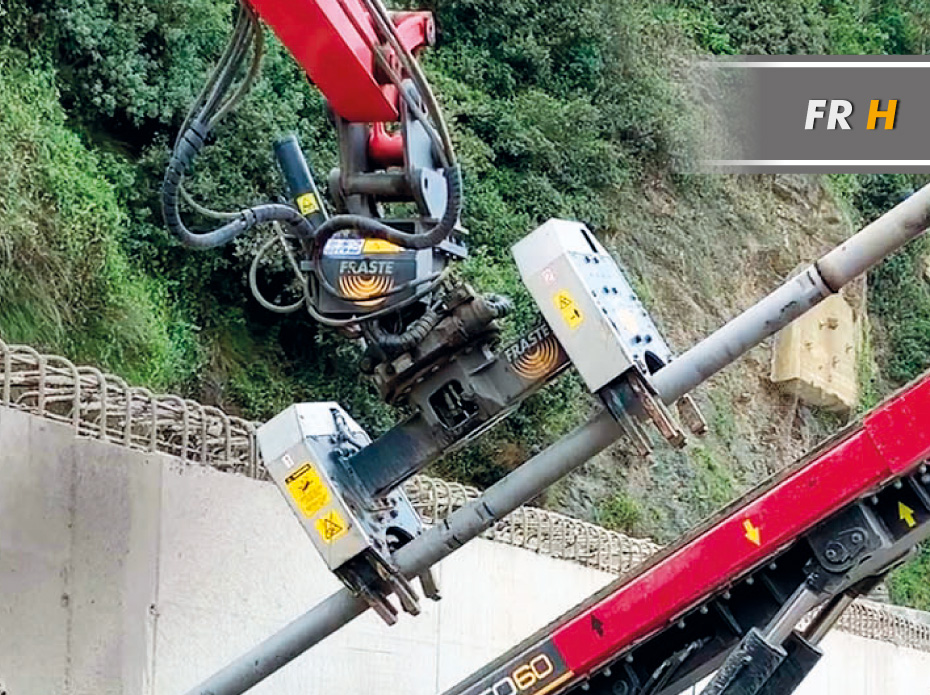 With the Fraste FRH - Fraste Roto Handling clamp - attached to your excavator handling drill pipes & casing will become very easy and effective.
This simple, strong and safe hydraulic device is properly designed to be applied on excavators and can handle different diameters drill pipes and casings; but its first feature is avoiding the manual handling of drill pipes and casing that means much more safety for the drilling crew!
A very useful accessory that will improve your day productivity.
Main features of the Fraste FRH - Fraste Roto Handling device:
Wide range of gripping diameters in only one clamp
Continuos clamping axles with any gripping diameter
Two or three clamps are available as option, according to pipes and casing length
Simple built-in hydraulic system for an easy and quick connection to any excavator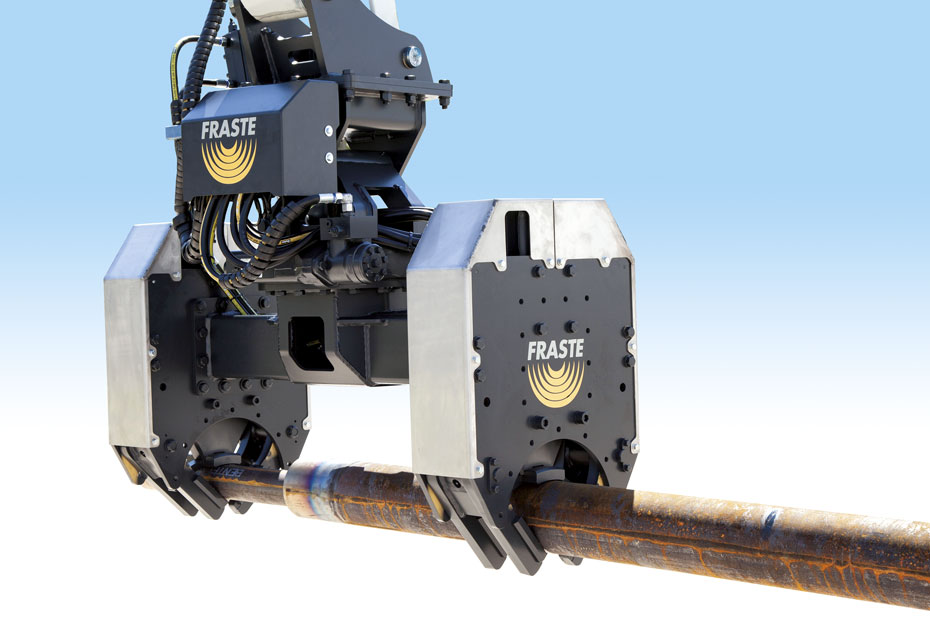 Click here for download brochure


| | |
| --- | --- |
| Model | FRH |
| Version | FRH 2 - FRH 3 |
| Min. Excavator class | 5-6 ton / 8-10 ton |
| Clamp | 2 - 3 |
| Clamping range | 76-324 mm / 3"-12,8" |
| Max. lenght single tubes | 6000 mm / 19,7 ft |
| Max. lenght double tubes | 3000 mm / 9,8 ft - 4500 mm / 14,8 ft |
| Lifting capacity | 650 kg / 1433 lb |
| Manipulator weight | 620 kg / 1366 lb - 800 kg / 1763 lb |