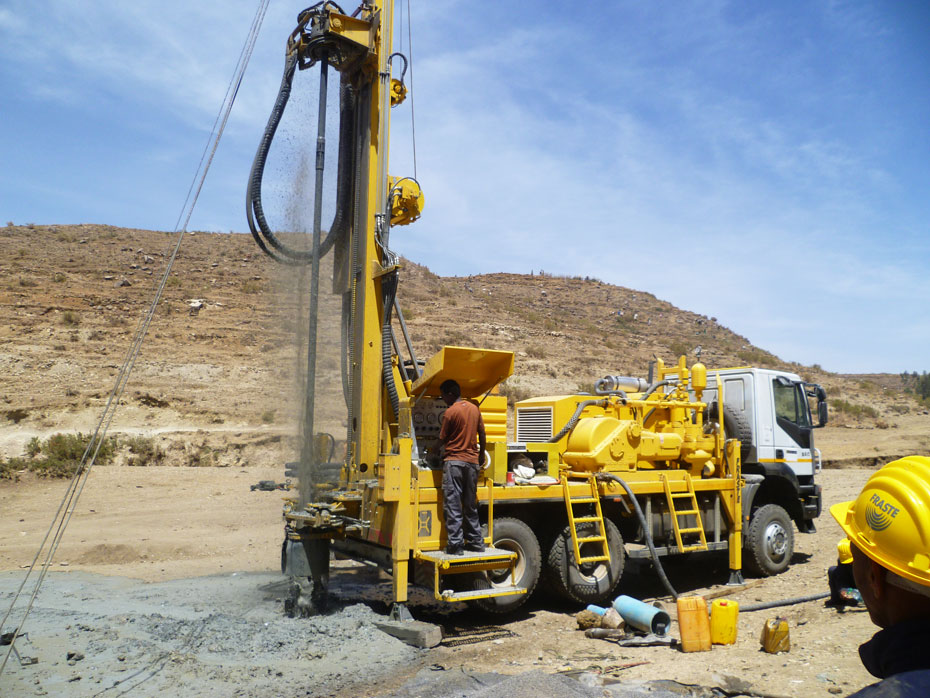 Ethiopia: fraste rigs involved within an extensive drilling program to secure clean water to Ethiopian rural areas population.

REST – Relief Society of Tigray – based in Addis Ababa and Mekelle – in its huge humanitarian operation to alleviate the situation for the civilian population in Tigray is developing a comprehensive program to supply clean drinking water, specially for the people who live in small villages, by drilling a lot of water wells.
This activity of releasing access to drinking water is supported also by the US-based no-profit Organization Charity:Water who donated to REST two Fraste FS 250 water wells drilling rigs, that take to five units the Fraste rigs fleet at REST.
What above confirms the high quality of Fraste units and their absolute reliability under any working condition; quality that comes from the Fraste lifetime experience (since 1964) in drill rigs manufacturing, that are worldwide distributed.
These rigs in the latest years have drilled in Ethiopia so many water wells and reached a very positive record score per year, allowing a better life to hundreds of thousands of peoples.

The Policy of REST and Charity:Water together is to increase awareness of the value of clean water among external people and donors, for defending the human dignity of those peoples that clean water is not available; because clean water, besides saving a lot of lives, allows the intellectual human development that make the difference between a Quality Life and the negation of the Individual.
In this important Project, Fraste is proud to be a part of it, even if a small part, and with great humility tries to do something that can counter the "Global Poverty" that comes from water scarcity.
The two latest Fraste FS 250 all-hydraulic water wells rigs, chosen by Charity:Water, in use at REST are dedicated to the supply of clean water for civil and irrigation scope, to help people in starting a new life - to have a future for their children.
These excellent heavy duty drilling units are mounted on off-road 3-axles 6x6 HD Iveco truck and give exceptional performances always; they are suitable to operate with hard climate ambient temperatures from -10°C up to +40°C – 500 - 3000 meters above sea level - at 250-300 meters depth.
They have been supplied as an "all-in package": with a separate skid mounted air compressor, a complete drilling string&tools to operate both with DTH hammer system and with direct rotary drilling with mud circulation through a 5 ½" x 8" - 1200 lt/1' - piston mud pump.

Technically speaking: powerful 240 HP deck mounted diesel engine operates a load sensing hydraulic system for all rig components – 6 meter long drill pipes mast – 12 ton pull-up – 900 Kgm strong rotary head for direct circulation drilling – foam injection pump – effective light system for night time operation.
Besides the supply of the two rigs, Fraste organized the complete commissioning and training course and functional test at REST site in Ethiopia, to train local drilling crew in the best and efficient way, with one skilled and experienced drilling technician, who managed the theoretical and practical course, to grant the maximum potential performances of the machines, with the best human safety factor and respect for the environment.
A complete drilling rigs technical literature with manuals, schemes, drawings and pictures has been delivered together with each machine, so that local drilling personnel can have immediate information and instruction about their use, maintenance and safety instructions.

The Local Fraste Agent in Ethiopia is following, as usual, all the various "life stages" of the two rigs by keeping contacts with Fraste peoples in Italy, speaking with the drillers and listening their opinions about the whole functioning of the machines and giving first technical information and spare parts/consumables assistance, as well.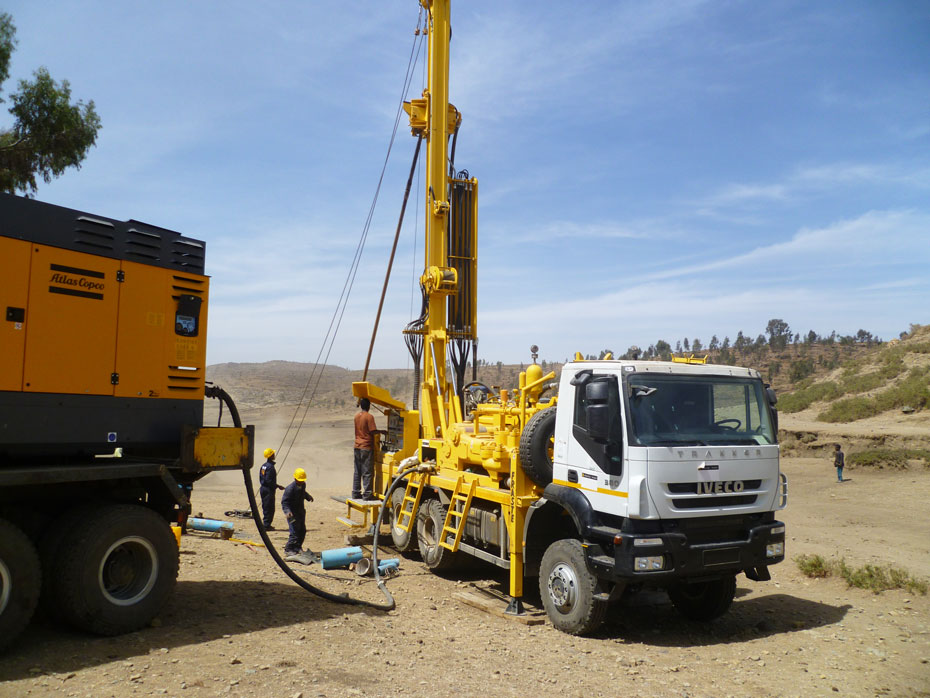 For more information click here