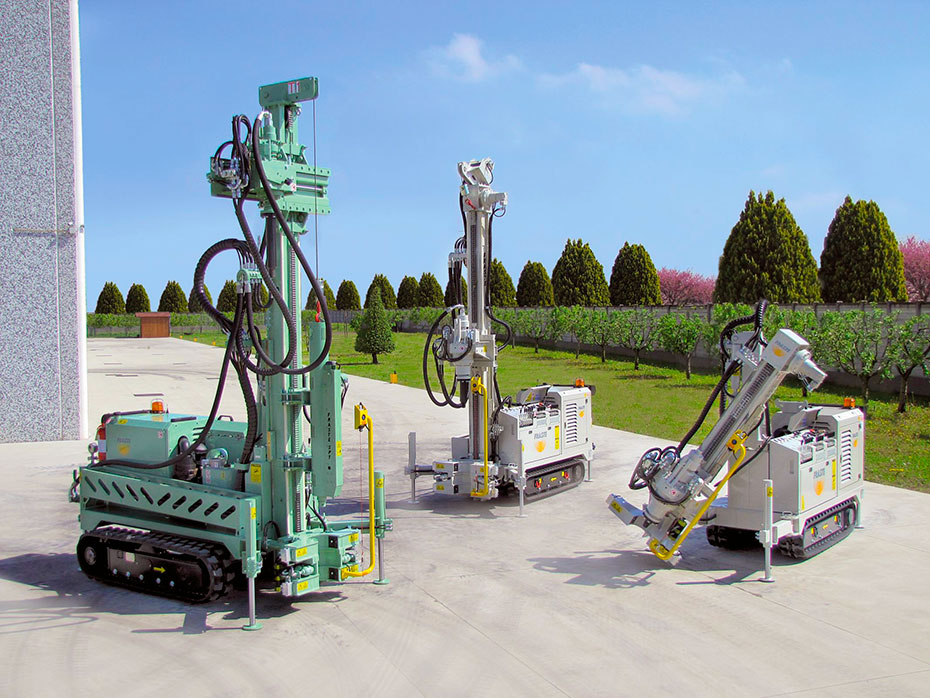 During the latest edition of Intermat 2012 Exhibition in Paris, we launched on the market our new MULTIDRILL PL.A-PL.V.PL.G lightweight drilling rig which replaces the previous one Multidrill PL.
The main feature of this friendly–use machine is that with a sole power unit it is possible to mount three different drilling masts for Vertical drilling, Angle drilling and Geotechnical applications to get three versions according to the drilling jobs to be performed.
Multidrill PL.A-PL.V.PL.G - is compact and agile, perfect for:
- Foundations,
- Micropiles,
- Anchoring Tie Piles,
- Restorations,
- Geotechnical applications,
- Ground investigations,
- Diamond Coring,
- Small-Medium Water Well.
Technical features include a Last generation 66 HP diesel engine with high performances, low emissions and noise;
• 730 max. daN torque – 200 rpm max or roto-percussion drilling with 650 daN max. – 840 rpm max.; productive Load Sensing hydraulic system;
• rubber crawler carrier with variable track;
• optional radio control.
A wide choice of drilling accessories is available to get many drilling alternatives.
Fraste excellent quality is included!