MOUNTED ON REAL ALL ROAD MERCEDES ZETROS 6X6 BEATIFUL TRUCK!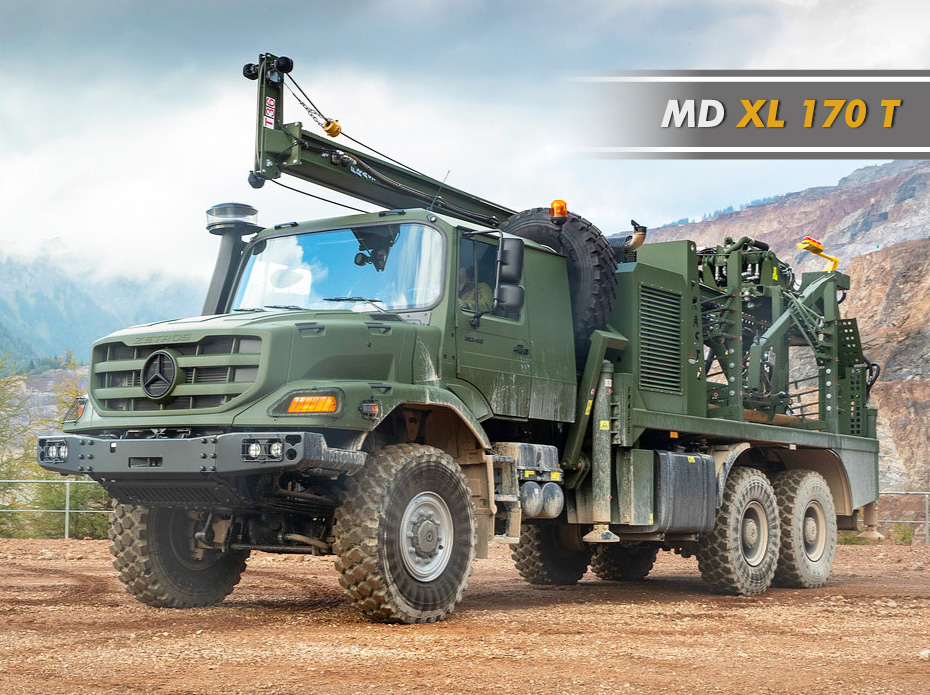 The heavy duty, fresh-tech MULTIDRILL XL 170 T FRASTE drilling rig on 6x6 off-road ZETROS Mercedes Benz truck is really something special...
It is designed for water well drilling in remote, off road areas.
This one is destined to West Africa region, but no problems: it gives all the required power & performances and the strong truck never stops.
173 Hp engine, 12 T pull-up, 2-speeds head, 5x6 mud pump and full equipment for direct mud circulation and DTH Hammer drilling.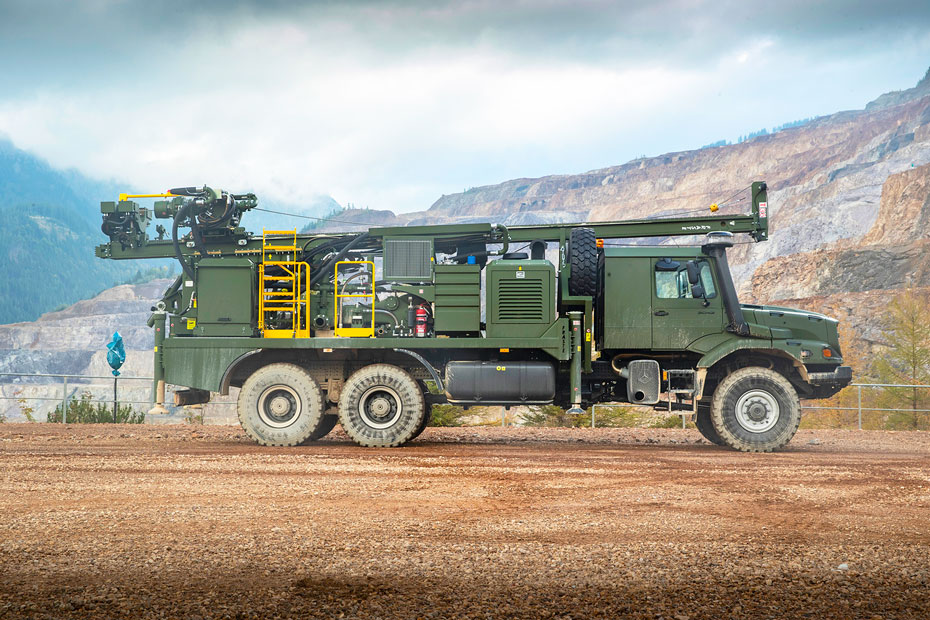 Whole Safety is assured, specially with the on board original FRASTE drill pipes handling system, the famous "Manipulator", for automatic DP handling without involving the operator in critical working phases.
Built in pipes rack is for 36 DP Ø 114 mm, 4 m - total 144 m drill pipes on board, that's a lot!
The whole supply includes a deep on site training/maintenance course for local drillers, hold by a super-skilled FRASTE technician to make the rig gives its most of performances under any condition.
Being an all-in delivery, the XL 170 T was supplied with tools/accessories for 200 m depth air/mud drilling and routine/maintenance parts for 1000 hours of autonomous work.

... The perfect Supply!
A special thanks to Mercedes Benz for including us in their "Special Vehicles" section.
For more informations of MULTIDRILL XL 170 T model click here!